Here I am. Crossing the finish line.
Now, to go back and tell you the tale.
There I am, BEFORE the race. Take a good look b/c the rest of the time I look as rough as a corncob. I was a bundle of nerves.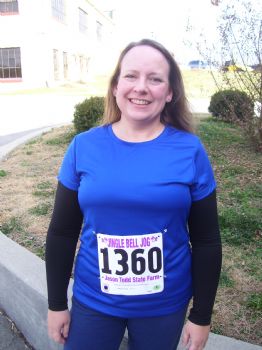 I purposely started out at the very back of the pack. It was a huge turn-out, so much so that the organizers were caught off guard. The had around 400 pre-registered and then over 100 more showed up to register the day of the race. The weather was perfect (maybe even a bit warm) in the 70's and partly cloudy.
"And she's off!"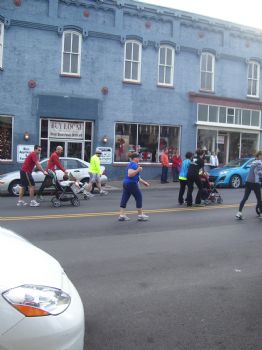 I had trained on the hills at home, so I power-walked with no problem up the first one. Yep, I passed some people!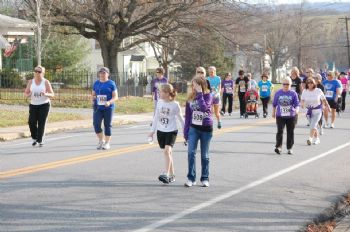 See the lady in white beside me? We started talking about half-way through and I found out she is 60 and had double-knee replacement this year. She has lost 80 pounds by going out to dance twice a week in the past 2 years.
Now, to set the tone for this race.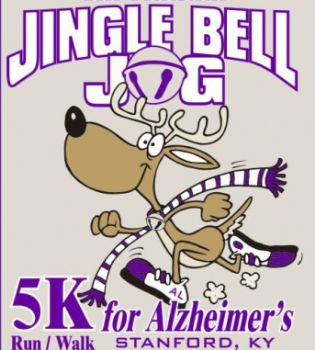 We got a shirt with this logo, in dark purple. And we were given a pair of jingle-bells to wear on our shoes! Some people even dressed up festively.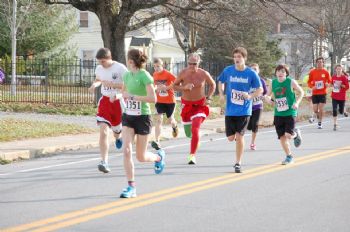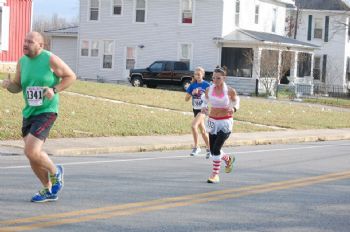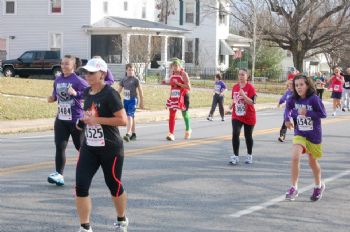 I struggled. Mostly because I forgot to have my daughter change the ipod setting shuffle OFF to my preplanned music. And because I was suffering from an untimely need for cramp-relievers. But I made it.
The last push was downhill, and I broke into a run that passed about 15 people. And my grin, well, I thought it would break my face!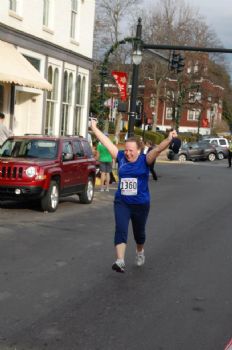 When I ran into the arms of my hubby and daughter, I started bawling for a moment. But then my need to keep walking for the cool down took over and I recovered well.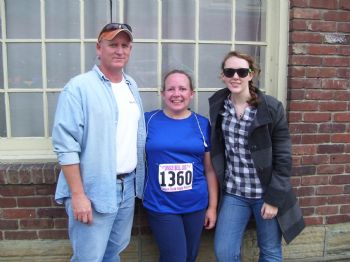 And thing about the 5K that I will be sure to do next year. You could pick up PRESENTS along the way! You weren't allowed to open them until the end. My friend ended up carrying a kettle ball 2/3 of the race without knowing what she had!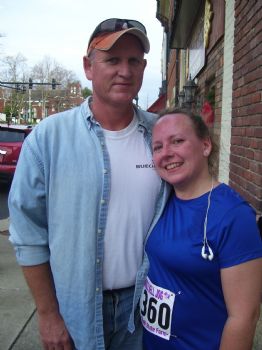 My present was my daughter telling me right before bedtime, that she is so very proud of me and that I'm her biggest inspiration. Then it finally sunk in.
I did a 5K.
(P.S. It was rather satisfying to enter that as my exercise for the day on my SP tracker too!)