Monday, December 03, 2012
We're glad to have you here! You were a bit difficult to find this year. Things have been difficult and our minds have been preoccupied with many thoughts, most of them on the negative side. So, I guess Christmas spirit had a slight difficulty entering our hearts. But there's a blessing in being a parent. Actually, one of many blessings. Children have their own way of bringing the holiday spirit in a house. They carry it in their smiles and they generously spread it through the excitement in their eyes. That's what happened in my house this past weekend. My children made me realize that through difficult times, when there's struggling, when hope seems difficult to find and when uncertainty and fear about the future dominate our everyday lives, that's when we need the holiday spirit the most. That's when we need to liven up hope and remember the importance of giving.
So, we started by decorating our house. And I thought I'd share some pictures with my Sparkfriends. This is the holiday version of our house!
Our Christmas tree!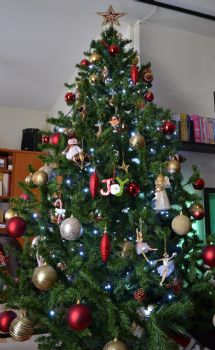 The nativity set!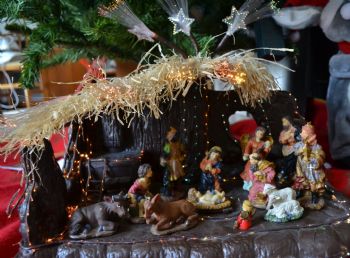 The fireplace has been my favorite spot to decorate ever since my husband built it. It gets most of my attention all the time!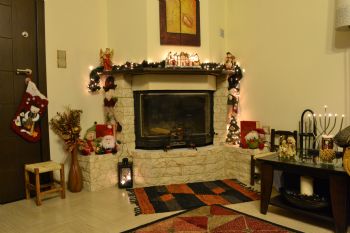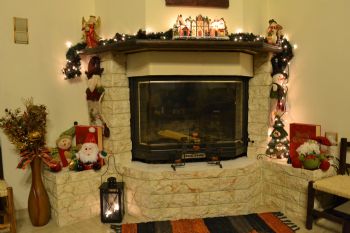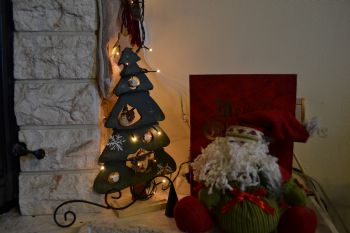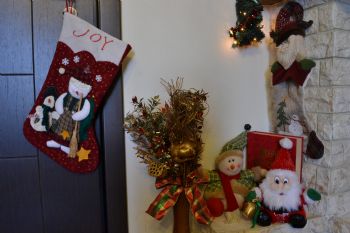 Our little village on the mantel. My little daughter wanted a family of four there so she added the doll on the right!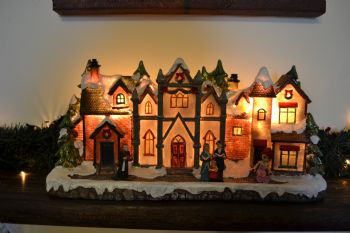 The little side table...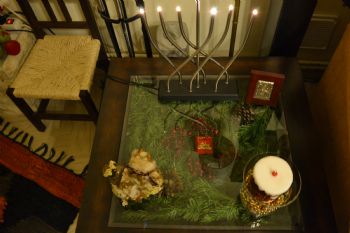 ...and the center living-room table!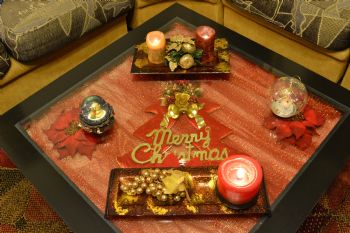 The fire was a "must" to make the place even warmer and cozier!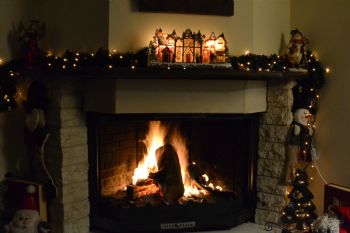 And the proud creator! The rest of the team were in their pyjamas, so they'll have their pictures taken some other day!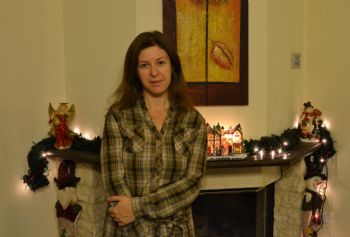 Thank you all for reading. I hope the Christmas spirit is alive in your hearts. I hope the true meaning of Christmas fills your hearts and minds with kindness and hope.
May we all have a blessed holiday season.