Monday, December 03, 2012
You've still got time to join me!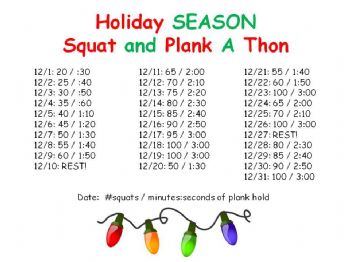 These days I'm not very energetic.. (thanks to a non-functioning thyroid which is being further diagnosed now!) but even though I work out daily, I've taken it down a notch in intensity overall! However, coming across this challenge, I'm happy to say my girl joined me in doing it every day too!
Let's do it!