Put my old cat to rest
Sunday, December 02, 2012
The 3 days leading up to yesterday, Hannah just kept getting worse. She was losing control of going to the bathroom. Just went wherever she was. Her meds she was on were making her feel like she was starving al the time. Everyone kept telling me it was time to put her down when she lost her want to eat. But her meds she had to be on were controling that. Started giving her more canned food to spoil her and she would eat it and then up on her little dog food container and cry for more like she haden't eat anything. UGHHHH I have never had to put an animal to sleep before. When I worked in an animal hospital for 6 yrs I hated euthanasias and they were so hard to deal with. But if your the owner, I feel like it's very therapeutic to be there for them and watch them take their last breath. I got her when I was 11 yrs old. She was my first real pet. Took her to college with me. She met her first dog at 9 yrs old. She put up with a lot of new pets that came into her life. She was there when I got married. She also saw me buy my first house. I know some ppl don't get close to animals. But she was a family member. I met her when she was 10 days old. I used to go to this cow barn and we went one day and her and her 5 sisters climbed out from behind a board. I went back every weekend until she was old enough and conned my dad into letting me take her. My mom wont have it. Then we went back and took 2 more of her sisters and found them homes too. Found out later some kind of feline disease took over the barn all the other cats were put to sleep. Her one sister Lacey, lived with this old lady my parents knew. The old lady passed when Lacey was around 15. We donno where she went. So Hannah may have been the last one. So hard. I believe in burying animals and giving them back to the earth. We got a juniper bush on our way back from the vet. Planted it as a marker so she can live on.
Spark contacted me again and want me to get professional after photos done for their website for the book. I gotta find a photographer to help me out. I asked my friend but this time of yr is like horrendous for Christmas cards. I wish I knew about this like 2 months ago, would have been awesome motivation to lose weight. Now I just feel guilty about eating too much any day before i do this photo shoot lol doesn't make sense, I know.
My photos for the past few days.
Day 76: Josie and Patsy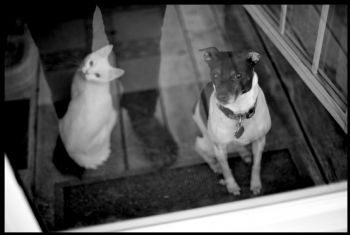 Day 77: Time of hard choices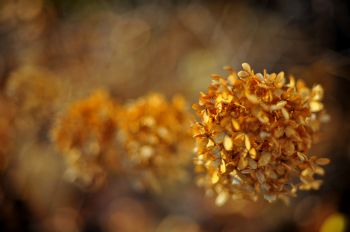 Day 78: Hannah is leaving us.