Sunday, December 02, 2012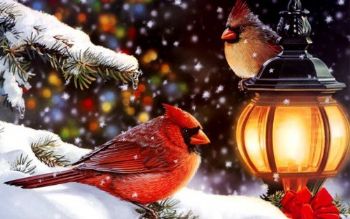 Sunday Dec 2 Cardinals - This beautiful bird is popular at Christmas time and is often on cards, decor, kitchen linens etc...
How do we use this to remind us to keep Christ in Christmas? The Red represents Jesus' blood and this bird is often pictured as a splash of red against white snow...He washes my sins whiter that snow! Have a good SONday today.