I have had a bad knee for like three years. I have this horrible problem.. I HATE TO GO TO DOCTORS!!!!! I don't know why, but it's one of my major fears.. lol. i just deal with this knee.. rub it, take some ibuprofen.. blah blah blah. Well, recently it started making my whole leg swell.. alot. And, so bad that it went halfway up my thigh and as far down my leg as my ankle and it wouldnt go away. I had enough and went to the ER!!
They did xrays and said it was arthiritis. They gave me a script for 800mg ibuprofen and are making me see an Orthopedic Surgeon. *sigh* I will say, the swelling has gone down and my leg doesnt feel half as heavy as it had.. however my knee is still swollen. I havent seen my right knee cap in over 3 years.. LOL.
My boyfriend and I did some more Christmas shopping today. We got the last ipod touch off of layaway at walmart.. and we went through all of the presents to see if we had things even enough for my boys.. I gotta get my older son a few more small things. I bought for a coworker and my sister is done. YAY!!
Earlier the boyfriend went shopping alone while I was cleaning.. he came back with a whole bunch of things for me.. I could smack him. We had decided that Christmas was going to be for everyone BUT US this year... he's not playing fair.. now I've gotta rebudget and get him some gifts.. he keeps telling me not to, but I am not going to have him be the only one not opening something on Christmas!!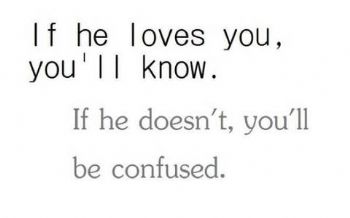 Little things my boyfriend does mean so much. He watched me looking around at stuff lastnight, and then today he went back to the store we'd been at... and bought the things he thought I really liked. He told me "while you were browsing, my eyes were on you.. seeing what you liked and what you didn't, and you didn't know I was watching you"... i do love that boy.
My boys have been with their dad this week

They come back home tomorrow, thank the LORD, I miss them!! I bought some unpainted wood picture frames for my kids to paint and put pictures in to give to my parents (from them) for Christmas. I bet they'll be excited to work on them.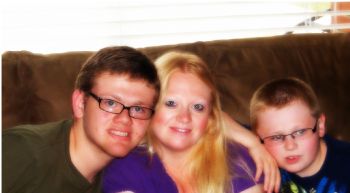 As we shopped lastnight I started thinking how my younger son will only seem small for about another year. He's 9 now.. and he's growing so fast and I was looking in the toy isles and so much seemed too childish for him. It seems like he's grown up so much faster than my older son... but then again, maybe that's because my older son is special needs. It made me realize that I need to stop putting my focus on me and my weight issues as much and put more focus on my boys.. still trying to get healthy.. but not just worrying about poor fat me. They are only little once and I need to start enjoying more time with them and making memories and doing things together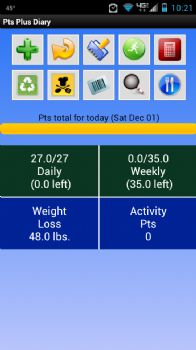 I behaved myself today, counted everything I ate. I switched back to an app that is for WW momentum. I ate just the right amount and didnt use any extras. I havent done the treadmill for a few days because of my knee, but think I will probably start up again tomorrow or Monday... just not real fast or real long at first.
It was awesome getting a good nights sleep lastnight!!! my leg has been so heavy and uncomfortable because of the swelling that I havent slept good in several nights.. a few nights I only got like two hours of sleep and went to work like that! I plan on having another good night.. i've been taking the ibuprofen and been wearing the brace and doing everything they told me to... its feeling pretty good right now!