Have some fun!!
Saturday, December 01, 2012
If exercise is not fun, find a different kind of exercise. I like to run. You might like something else. But you know why I like it? Running is about fun and prettiness. You can explore the outside, get your heartrate up, and discover some really cool things while you're outdoors.
This picture was taken at mile 5 of a 10 mile hilly run. We had to check out the view from the railroad bridge.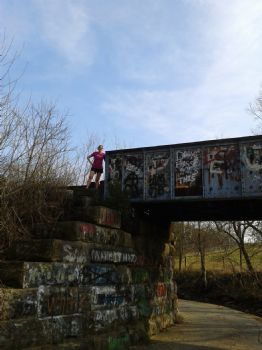 A few months ago I thought climbing in a hollow tree stump would be fun. I actually got stuck and my daughter had to get me out. Hahahaha.
And sometimes you find a really cool fort.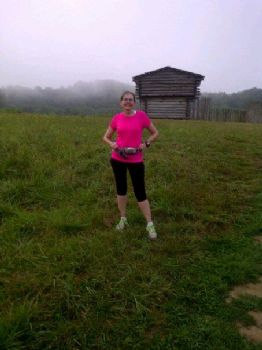 So... If you are not having this much fun, then change what you're doing. Do something that makes you laugh, or something that makes you notice how pretty the world is, or something that's just plain fun. Just do it.