Let's be perfectly clear.
Saturday, December 01, 2012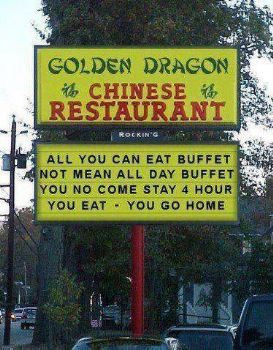 I think this is what you call "straight talk" lol
Karen
PS - I understand this sign because I went with a friend to eat at a buffet. She could NOT understand why they wouldn't give her a take-out box! She wanted to go through the buffet again and take it home!
People take advantage of buffets!