Friday, November 30, 2012
OK ladies,
I understand it is "pictures, or it didn't happen"
It happened. The dress arrived today and after a battle of who was going to take the pictures. We got them done.
It fits. It zips up fine. I really like the feel and so happy I can wear a normal bra with the dress. It is stretchy around the waist, so I want more of a curve.
Goals:
Smaller waist
Defined arms
and to buy cute, comfortable shoes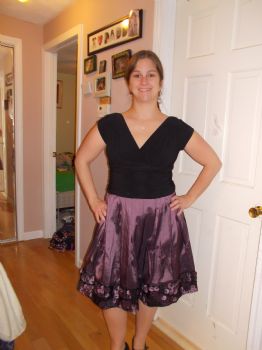 6 weeks to go.