Friday, November 30, 2012
Today I was told that I will be a Grandmother June 10th is the date.
We are so happy and have been told that Colin (DH) will be known as Grand-dad, he is Dean's Stepfather but Colin will be known as Grand dad not Colin.
I will be a Grandmother a real grandmother. Sadly my other four grand children don't know me not my doing and not their fault but this time I am going to involved from the start.

So a little one is on its way they are waiting until the birth to know if it is a boy or a girl.

whatever it is it will be loved and spoilt.
Know I now pictures of other peoples babies can be the last thing people want to see but I so thrilled here is a ;picture of our soon to be grandchild.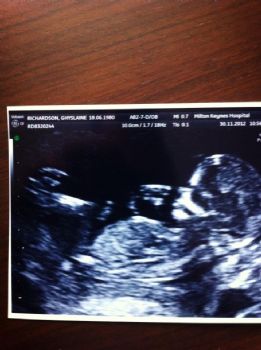 A precious bundle on the way.