Every season has treasures when you are a walker. Fall days, we have an abundance of squirrels in our neighborhood.
It was mid day so there were not as many squirrels out as there are in late afternoon. But, it was slightly overcast and there was no wind; warm, really a beautiful day for walking. As I turned onto this one street it dawned on me how many squirrel nests we have in the neighborhood; so, I went back home and got my camera; the lighting was perfect!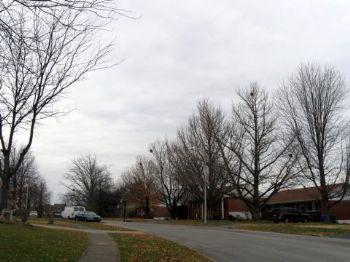 This was that street and all those dots in the trees are squirrel nests.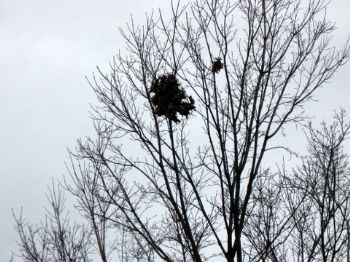 They are in most tree tops and look like a loose bunch of leaves but evidently they are tightly woven branches as we've had a lot of windy weather and storms and they've survived!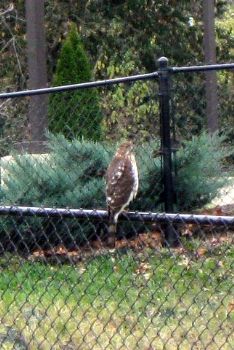 Bonus today! I've seen this hawk before; but never this close! Sugar wouldn't approach, so I let her wait back a bit to see if I could move in for a picture. She's such a good girl!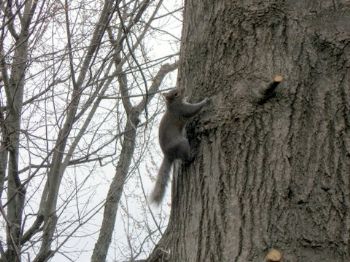 Has to be good hawk hunting on this street; it's always where I see it. Tree tops are no protection from a hawk!
Sugar steps right out when walking and is not appreciating these pauses for photos! She's my keep moving fitness buddy. Xena is entertainment! Need both.
Squirrels are here . . .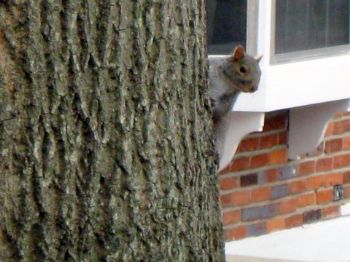 there . . .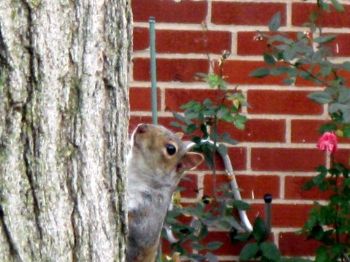 everywhere! Even in the yard when we get home!
Now the routine is to let Xena have her yard time.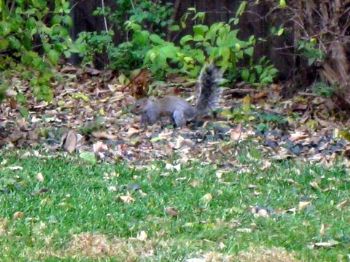 Tails up! She's out! She LOVES hunting squirrel!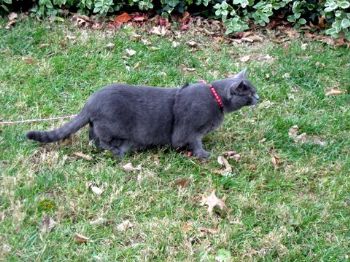 It can take her 20 minutes to move less than 2' but she's exausted by the time we go in.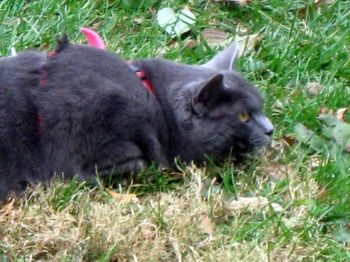 She would absolutely send me up a tree! Them?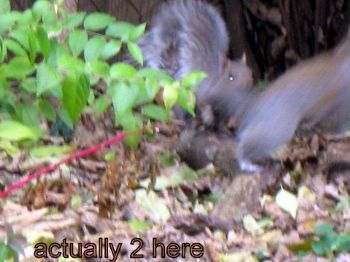 They just scurry in a flurry! Xena's never gotten close - yet.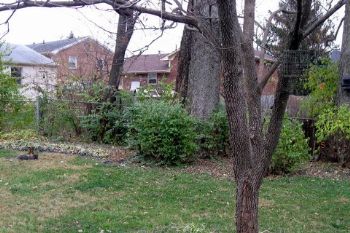 She continues to stalk from a distance. The X on the left is above Xena, the S on the right is above a squirrel.
Just another beautiful day in the neighborhood.
Thanks for the visit! Goodbye November.
Smiles, Joy