It's FRIDAY! Woohoo!
Friday, November 30, 2012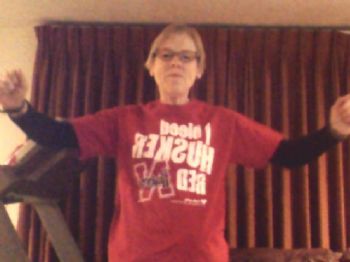 Go Big Red!
I made it through to Friday, past a food day, past a retirement party, without eating off plan. With three little strength training sessions added. I got back in the pool, something I'd dragged my feet over.
I think we can call this week a success, so far.
Now, standard warning to self: don't get cocky. Remember what you really want. Breathe. And decide what's most important for today. One decision at a time.
Life IS good. Spark on!