Thursday, November 29, 2012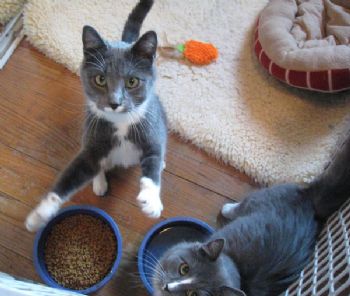 picked little and blabby, our two stray kittens up from the vet. they were neutered and spayed. they are doing very well, resting quietly in my workroom where they are warm and safe. the vet staff all commented to me how sweet and loving they are, and everyone was suprised to find that they were feral and impossible to touch when they first were dumped here. i had a couple friends who are very experienced with feral cats, and with their help we got them tamed and now they are such dear little things. now they will do their recovering indoors for several days until i feel comfortable letting them out once again. my dogs are not good with cats at all, so i have to keep them outside.
glad to have them home, safe and sound.