Thursday, November 29, 2012
So last night I went to dinner with my bf and his friends. We went to Greene Turtle. I had a greek salad with the dressing on the side. I was surprised at how overwhelming the dressing was! I stuck my fork in it a few times before I picked up the lettuce, but it was so strong! Is this typical for greek dressing?? It tasted almost like a strong, peppery creamy italian?? It tasted good, but I can't imagine pouring it on the lettuce.
I wore some jeans that are lower cut and a 3/4 length shirt that has a hoodie pocket. It was from NY and Co. However, it seems like it has shrunk a little in the length. Now it is close to a belly shirt. I wore it anyways and felt quite good about it. Here are the newest pics (the shirt wasn't that short just standing there... that is with my arms up).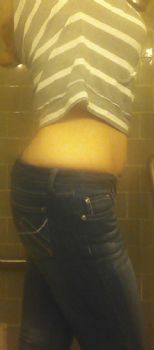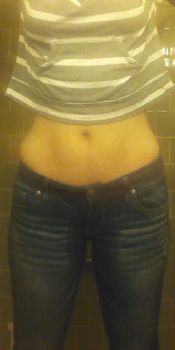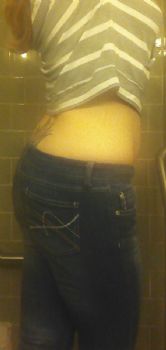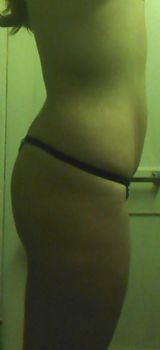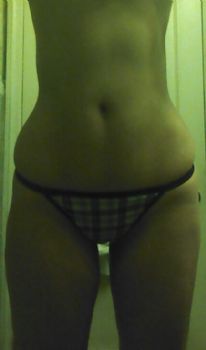 I am very happy with how my body is progressing. I have another training session today, so that should be fun. I also took the plunge and increased my calories burned per week so my food ranges increased. This always SCARES me. So far this week I've burned almost 1400 calories and I'm going to the gym today. When I started school I had my calories burned at 500 per week. I hate increasing it because I'm always afraid that I won't be able to burn that many the following week and thus be over eating. However, I think it's time to bump it up again. I'm committed to working out consistently and to turn up the heat. My calories burned goals need to match that. I have it at 850 right now, but after a few weeks I'll see if I need to change it again.