Another successful week behind me! This one was slightly tricky with the holiday and all and it really had me in a funk. I've been so used to being on this strict schedule with really minimal distractions! At home I'm so get up and go and on such a routine. I go to work, come home, change, have a snack, go to the gym, run errands etc. if needed, come home, make dinner, pack lunches, shower, sleep. While it was very relaxing to just hang out with family, lounge around lazily watching football, shopping until 4 am, sleep in and just have good quality time with the fiance and the family, I couldn't help but feel lazy. I realize now that the thought of that was crazy since I still worked out Thanksgiving morning and 6/7 days that week, so I'm not quite sure what psychologically was going on.
Anyways Week 4 Summary- I'll post again on December 1st for Month 1!
Me Thanksgiving Morning: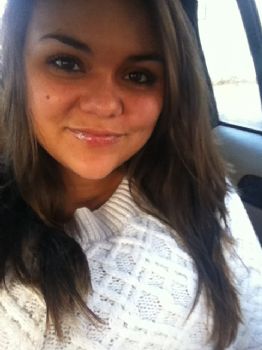 Week 4: Nov 22nd-Nov 28th
Weight Goal: Loss of 1-2 lbs
Fitness Goal: Work out 4 days, or 200+ minutes
Calorie Goal: 5/7 days in Range
Results:
1st Weigh in 11/1/12: 219.6
Week 4 Start Weight: 211.3
Current Weight: 209.2 (10 POUNDS DOWN! EEP!)
Difference: -2.1
Fitness Minutes: 230 GOAL EXCEEDED!
Fitness Days: 6/7 GOAL EXCEEDED!
Thursday- Run on the boardwalk in OC - 25 mins
Friday- OFF
Saturday- Elliptical 45 mins
Sunday- Zumba Fitness Rush for the XBOX 40 mins
Monday- Elliptical 20 mins - should have been Zumba for 60 but I somehow lost my keys on the way into the gym... So I told my bff to go head in and I'd meet her, but then I didn't find them until 20 mins before the class ended so I hopped on the elliptical and waited it out. Haha my luck.
Tuesday- Body Pump 60 mins
Wednesday- Elliptical & Treadmill 40 mins
Days in Calorie range (1450-1800): 5/7 2 days under @1300 cals (surprisingly even with Thanksgiving I managed to meet this goal!) GOAL MET!
Plans for Week 5: November 29nd-December 5th:
Thursday: Bff's choice of class - 60 mins
Friday: Zumba 60 mins
Saturday: Maybe Elliptical 45 mins in-between baking cookies in the AM, hunting for an ugly sweater then Ugly Sweater party @ 6pm
Sunday: Elliptical 45 mins in case I didn't make it Saturday!
Monday: Zumba 60 mins.
Tuesday: off
Wednesday: Elliptical or Zumba 60 mins
Weight Goal: Loss of 1-2 lbs
Fitness Goal: Work out 4 days, or 200+ minutes
Calorie Goal: 5/7 days in Range
Hope your holidays were lovely and that you're all back on track!