Wednesday, November 28, 2012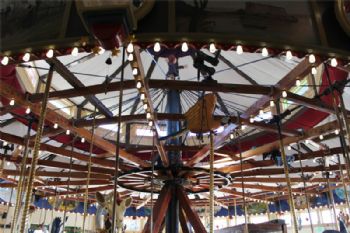 While in Colorado for Thanksgiving, I drove up the winding road to Nederland only to get a pleasant surprise. There in the mall of this tiny town of about 1600, there is an indoor carousel. This was an undertaking by a man who only had a music box while serving in the armed forces during the Vietnam era. The music box was one of the things that kept him going so when he returned, he started to carve the animals for this carousel. It took years to see his vision to fruition starting in 1985 carving 58 wooden animals and restoring an old 1920 carousel frame now constructed in the mountain town of Nederland.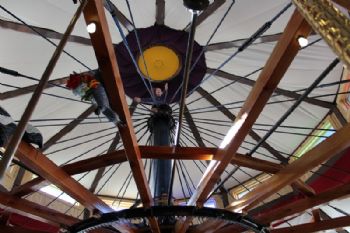 Scott Harrison is my hero. Not only for his serving in the Marines, but for the dedication and hard work that he has put into this carousel simply to give to others. It is a non-profit organization and is run by volunteers, donations and attendees. I am awed by his tenacious character to stick with the rebuilding of this carousel all these years.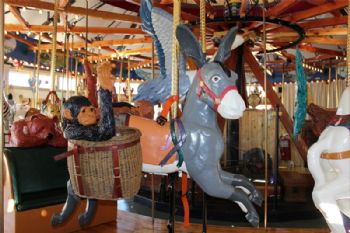 I was one of the first to get to ride it that day. They initially weren't going to open it as during the winter months, it is only opened on weekends and for special events. But they decided since it was Thanksgiving week and there were lots of people around, they would open their doors. What a treat! I haven't been on a carousel of this caliber since I was a kid.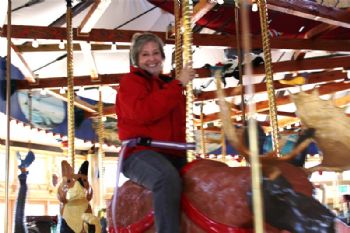 I would like just a fraction of this man's persistence! This was a lesson to me about sticking with something until it becomes a reality. I am going to apply this lesson to my health and make a commitment to it! We need to find that "music box" that keeps us going and gives us a vision. I am searching for it and when I find it, I'll let you know. This was one of those real life lessons I will always treasure.