Confession

Wednesday, November 28, 2012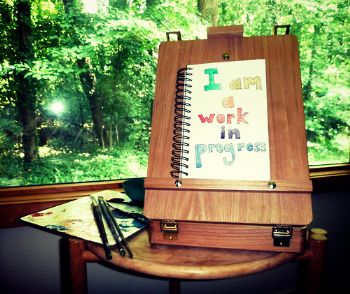 Today is day 273 of my on track streak!
Confession time...I am feeling overwhelmed and a little embarrassed. I'm so afraid of letting people down, and I have been putting so much pressure on myself.
As many of my Sparkfriends know, I started this streak on March 1st, and I stayed off the scale for months. My streak has been about getting healthy, with weight loss as a bonus. I have been eating between 1200 to 1500 calories a day, and also working out every day. Staying off the scale was the best thing I ever did, because it allowed me to not worry too much about numbers. Focusing solely on my heath has helped me to stay on track, because I could see progress almost every day.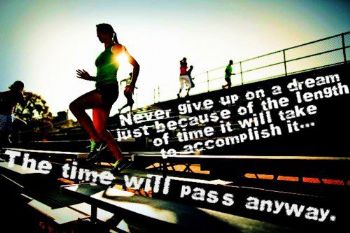 When I started my streak, I could barely get through a 15 minute workout! I would be so exhausted, and I'd be covered in sweat...but I felt so good and so proud of myself! I would tell myself "I did it...and now I know I can do it again tomorrow." And as the days and weeks passed, I got stronger and better. My endurance increased, and I was able to add to my fitness minutes. When I weighed myself on September 3rd, I'd lost 71 lbs! But more importantly, I was healthier than I'd been in years, and fitter too. It felt great!
I've had so much support and encouragement from my Sparkfriends, and it has meant the world to me. It has helped me to stay strong and to keep going. But....there is pressure too. I sometimes feel like I'm just not doing well enough. You see, I've been at a plateau for a couple of months now. I am still on track...still eating right, and still exercising. I'm drinking my water. I'm staying active throughout the day. I am switching up my exercise routine every two weeks. I'm not weighing myself, but I can just tell that I have not lost much weight since September.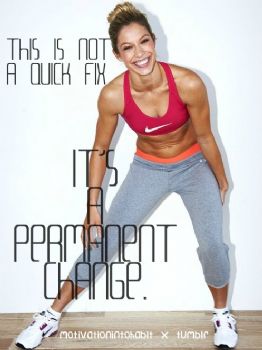 I'm not discouraged, though. I know that plateau's happen, and I'm willing to keep on working even though I am not feeling like I'm losing weight. After all, I am still making progress. I am still getting healthy, and getting healthy is what my streak is all about. I have NSV's (non-scale victories) fairly often, and I celebrate them. When I am able to do one more pushup than I could before...when I am able to hold a difficult yoga pose longer....when I am able to walk long distances without becoming completely exhausted...when I have more energy and stamina than I did before...I KNOW I am making progress. Even if the weight loss has stopped for now, I know I am healthier than I was this time last year.
But I worry that I will disappoint people. I have said that I will weigh myself again on New Years day, but I sure hope no one will think I'm some kind of fraud if I haven't lost a huge amount of weight by then. I don't want to let anyone down. Sometimes I feel like running away and hiding!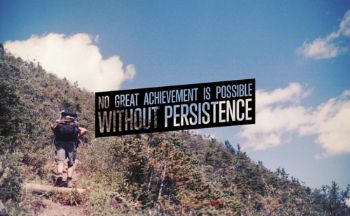 Well, I feel better now that I've gotten that off my chest! I am not at all discouraged that the weight doesn't seem to be coming off because I know that if I just keep going, it will happen eventually. And I know that I am healthy, and that this has truly become a lifestyle for me. I don't want to ever go back to my old ways...eating tons of junk, and sitting around all day. That way was just leading me to the grave. I love my new lifestyle! I feel so much better now, and I will never stop being amazed by that.
So when I weigh in on New Years day, I am going to be happy no matter what the scale says. I just hope no one is disappointed in me.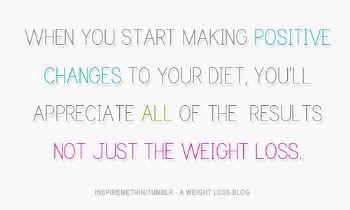 Member Comments About This Blog Post
SERASARA



1724 days ago

TDWANDD2MYK9



1740 days ago

EFFRAYECHILDE



1750 days ago

LUVTOBOWL
girl, I know you can do it. I would never be disappointed in you, you are my inspiration! A number on the scale could never measure up to the hard work and dedication you have put in. Oh yeah, and not to mention your NSV's.

Love and hugs,
Tammy


1753 days ago

COTTONTAIL62
Hi Pixie, so amazed at what you have accomplished during the year, you have come along way baby, not only have you lost weight and are healthier, but the inspiration you have brought to others through your honesty on your journey is outstanding, it has been for me at least.

I have not been online much, a very busy time for me, and have knee restrictions from over doing things. I try to make wise food choices and exercise as much as I can, I am still at a 25 lb weight lost from back in May, but have not lost any additional, it is the events that do me in, but I keep trying, I continue to read your blogs when I get time to log in, b/c they encourage me to keep going. You are a shining example at what can be accomplished through hard work and determination. Sending you positive vibes my friend.


1754 days ago

MARYJEANSL
Don't worry about disappointing anyone but yourself. And if you are doing your best, you shouldn't worry about disappointing yourself. You are doing great - even if that translates into a plateau or a slowdown of weight loss. Keep up the great work!


1755 days ago

BLUEJEAN99



1757 days ago

EAGLES_WINGS


You are so healthy and it is OK to be honest. I think we all have moments where we wonder about how we are doing. My big NSV is that I can walk up and down my sister's stairs without my knees losing it. Last year it was awful and this summer it was better but not great. Last week, i had barely any pain.

You keep up the great work. Your whole body is improving even if you are not losing as fast as you were. You are doing an awesome job of keeping up your streak.




1757 days ago

LISAN0415
You should be sooooo proud of yourself, and wow, look how far you've come!


1757 days ago

PHOENIX1949



1757 days ago

PCASEY7
You're doing this for you not others and it shouldn't matter what the scale shows on Jan 1!


1757 days ago

CICELY360
good blog


1757 days ago

ROCKYCPA
Thanks for sharing!


1757 days ago

-BENI-


Pixie,
We have only chatted a few times, I have enjoyed those chats.
So listen...
This is not to be put on your shoulders. Each person is responsible for themselves. This means you as well. You do this for you. You set your own goals. We were just talking about you being able to lift your leg a little higher than before - its progress be happy with it!! We always want so much from ourselves, be glad for what you have done. Embrace it.
We will take care of ourselves.
We will visit you as a sparkfriend, we will admire your work and use it as an incentive and even ask questions or advice but that's all. It is up to us to do our work, it is not for you to feel the pressure for what we want for ourselves. Our bodies don't like stress - so no worries!!!
We hit plateaus we all know it. This must be your time. Continue doing the things you are doing - it will continue on.
You have done and are doing amazing. Continue on your journey, we'll be here to cheer you on and help you out in any way friends can.
Glad you wrote. xo Beni



1757 days ago

WIFEALF


you rock....you dont need to prove anything to anyone except yourself..keep doing what you have been doing you are doing awesome...to stay you have streak for so many days like you have is a big plus....its hard for me to get through 1 day you have come a long ways be proud of that...hugs!keep doing what you have been doing you are doing awesome....


1757 days ago

SHOAPIE



1757 days ago

CHRIS3874
Wow you have NOTHING to be ashamed of - and you are RIGHT its the non scale victories that matter.


1757 days ago

LYNNA1968
you aren't disappointing anyone, you have made such progress & you will again, you said it yourself, it happens & it will pass. Head up!


1757 days ago

ONLYTEMPORARY





1757 days ago

PEGGYO
keep on keeping on


1757 days ago

JOANNHUNT
You will not disappoint anybody if you haven't lost alot since September. We all have experienced a weight slow down on our journeys. Keep your head held high and be proud of what you have lost no matter the amount. Enjoy.


1758 days ago

ALIDOSHA





1758 days ago

SJKENT1



1758 days ago

KARRENLYNN
Hi Pixie,

There are 2 important things you need to know and remember.

1. This journey to better health is all about you and no one else. You make choices that are good for you regardless of what anyone else thinks. We are all here to support you, but you aren't going to let anyone down if the scale doesn't give you the number you think someone thinks you should have.

2. For you it's about better health, with a weight loss bonus. If you're doing this for the long haul then plateaus, while frustrating, are just a temporary speedbump that's all. I learned this time around how important NSV's are to stay on track and not quit. So have you.

You are doing great!

Karen


1758 days ago

MEREDITHB51
No pressure Pixie! This is exactly the scale anxiety that you were trying to escape. Don't let it creep back into your head. We all think you're a wonderful success for taking a stand against that stupid voice in all our heads! Banish it, now!


1758 days ago

JUDYAASH
Jusy keep up the work and you will be rewarded.


1758 days ago

LASSKERR


Remember the scale and age are just numbers...do it fo rhte feeling. Do you feel better? Do your clothes feel better? Does your life feel better? Are you proud of yourself? Then we will be proud of you too :) You could never let us down.


1758 days ago

PILLYWIGGIN
Who could be disappointed in you Pixie! Don't you DARE let anyone diminish your remarkable achievements - your numerous non-scale victories and your persistence are up there for the rest of us to aspire to. Too many of us are still hung up on the numbers and that is so often the reason for our inability to see the other benefits of living a healthier lifestyle. You ROCK!!! Whatever your scales say on New Years Day you know in your heart how far you have come in so many different ways. Keep going Pixie - but do it for yourself!



1758 days ago

IAMAGEMLOVER
Anyone who knows anything about this journey that we are all on knows that plateaus happen. You don't owe anyone anything except yourself. This is your journey. Do it for you. I went out for pizza with a friend in May and made the mistake of telling my Mom. She let me have it for 5 minutes. I don't owe her an explanation, though I did give her one. I can eat what I want.


1758 days ago

LIVELYGIRL2
I think plenty of us, get what your saying.You want to please yourself for all that hard work ad effort.

You've become an example, and people are following your journey. Perhaps there is the tendency, for it to cross ones mind, that others will think we are faking, or secretly stuffing snacks or skipping exercise, if the numbers slow down or stop.

HOWEVER, from by your courage to say it like it is, that proves by thousands of examples on Spark and real life, that for a variety often unknown reasons, people get stuck and plateau , even if the place they are currently, isn't the optimal spot yet.

You obviously aren't going to give up, so isn't that, THE BIG DEAL "

Also you do seem like your looking into being reasonable and using wisdom by asking professionals .

I have heard that in some cases, that people lose more by eating more calories, and making other modifications. But I don't really understand it. I do happen to think, that this one reason, that one size fits all, doesn't work,.... our bodies are unique.

I think you are doing AWESOME


1758 days ago

GAILSMAILS
Pixie - I agree with the many responses you have received on this blog. NO ONE HERE WOULD BE DISAPPOINTED WITH YOU!!

I look forward to your blogs and updates. They motivate and inspire me.

If you are feeling that much pressure - throw that scale out the window and forget about what the number. You started this streak for the best reason - your health. You aren't going to stop taking care of yourself because it is January 1st or 2nd. You aren't going to say, "I thought I would have lost XX number of pounds and since I didn't let's go get donuts!"

Your followers care about you and want you to be happy! Stop your worrying and just keep moving!
Gail


1758 days ago

BLUE48DOWN
Anyone who would dare be disappointed in you would be measuring the wrong things.




1758 days ago

RUTHIEBEAR
I will never be disappointed in you. As you know I have been struggling for two years to get losing again. In the meantime I have gained, while doing all the right things. I have been eating 1200 - 1500 calories for months now. My doctor and my trainer insist I am not eating enough to support my exercise level. I am scared to eat more, hoping people will not judge me if I gain. I guess we both suffer from the need for approval. Hope you know I am always rooting for you!!! Love you.


1758 days ago

EBURGITE
you said you're eating 12-1500 calories a day, and exercising lots. are you sure that's enough calories? if you eat too little, you'll quit losing, which is exactly what happened to me. if you've built a lot of muscle, and you're expending a lot of calories in exercise, you may need to boost your calories. i'd encourage you to look at your intake and output, and make sure you're only shorting yourself the correct amount for a 1-2 lb weight loss/week. i speak from experience...i hit a plateau, then actually gained. when i increased my calories, i dropped weight. it's hard to find the balance when you're changing EVERYTHING. hang in there!


1758 days ago

VOLLEYGIRL77
It's easy to get frustrated I'm right there too. Just keep looking towards the future!


1758 days ago

DIANNEMT
I was "stuck" from Jan to October--so just keep doing the right things!! YOU are the only one you need to please and the non-scale victories sound like they are pleasing to YOU so don't worry!! Congrats, keep up your streak for YOU and you are doing great!


1758 days ago

ILIKETOZUMBA
I too worry about disappointing people, but you know - we really shouldn't. It's not about other people! It's OUR journey. Not theirs. And they can't understand what it is to be on our particular journey, just as we can't understand their journeys. Putting yourself in someone else's shoes can only go so far. So anyways - please don't worry about disappointing people! If you are satisfied with your health and your progress (and you should be happy with it, you're doing great!) then that's all that matters and the people who matter should get that. I know those words are a lot easier to type/read than to internalize, but it's still true. I struggle with it, but I'm trying to make myself really learn that it's not about other people.

Anyways. FANTASTIC work so far! Whatever your weight is on New Years, you SHOULD be happy with it, and you should be proud of yourself!:)


1758 days ago

MOMMY445
i agree,Pixie! you only need to worry about yourself. have a wonderful day!


1758 days ago

MIMIDOT
You shouldn't worry about letting anyone else down, your doing it for yourself. And that is what counts. Keep up the good work and SPARK ON!


1758 days ago

PENOWOK
You are such a great role model, NO ONE will be disappointed in you! Just make sure you are eating enough to continue the weight loss. Touch base with the SP experts regarding your intake. If you eat too little, it backfires and your body thinks you are starving it. Also, don't forget you need some fats in your diet for good organ function. I don't know what you are eating but those nuts and avocados help me with the good fats my body needs.

You will not disappoint anyone no matter what the scale says. We are very PROUD of you and know you are giving it your all!!! Focus on you and those NSV's and don't worry about what the numbers say...what you are doing is RIGHT ON!


1758 days ago

DJSHIP46
No pressure from me (the girl stuck for over two years now!). I hope you are very proud of yourself (if not believe that I am proud for you!) It would be so easy to quit when we know we are stuck, but it is an enormous accomplishment to just keep going knowing that even if the gains are small... you ARE gaining on your goals with every little bit of strength and stamina you add... AND you are incredible!!! One of my sheros :)


1758 days ago

SANDYCRANE
You are still the person who most motivates me on this website. I agree that if you keep with your plan the weight will come off at some time. I have been retired since August and every month I get together with former coworkers. They all know how much I have been exercising and I think each time they see me they are are looking to see if I lost more weight. I have lost 8 pounds but I have been stuck there for a long time. I am keeping up with the exercise as it helps my diabetes and I feel so much stronger and better. I know it is tough but keep on focusing on your non scale victories as you have many. I am cheering for you Pixie, your pictures that you post show that you have been doing a great job. Have a happy day.




1758 days ago

CATHGREEN8
You are so stinking cute, Pixie! Would you be disappointed in me, or any of us, if we kept an amazing healthy streak going for so long and the inanimate scale, the one that you don't respect anyway, failed to reflect some number to impress? No, you would tell us to go celebrate our healthy selves and that is what your streak is to me... One big, badass celebration of life at its absolute best. Weigh yourself or don't, post the number or don't... You have already won this race.


1758 days ago

JUSTJOSS
No offense to anyone ... but the only person who counts is you. You are here every single day, fighting the good fight, that is what is important. You have to do this for you.


1758 days ago

DNRAE1
When you start worrying about what others are thinking.....stop.....and think.......What would I think of someone like me who has done what I have been doing on this streak? Would I be disappointed in them?

And is that a resounding "NO" I hear from you? So don't underestimate your friends and enjoy your wonderful successes that you have achieved!


1758 days ago

JANEMARIE77
this is about you, always has been, always will be (hard but deep down true) we can't make you feel anything or anyway. Look only to yourself


1758 days ago

JOYCRN
Are you kidding, Pixie-licious! You are the most encouraging voice of sanity! We all need to do healthy things to take care of ourselves and let the weight be a side effect. Maybe it is just because I too have not lost weight, but feel harder, healthier and have people asking me if I have lost weight so I must look healthy (even if the scale and my waistband so not agree). I do know that I plan to thoroughly enjoy the holidays with my friends and family and that will include some special holiday foods, but I will also exercise regularly as that makes me feel good!


1758 days ago

SUNNYLIFE72
Congratulations on your weight loss! I admire you for staying off the scale for so long!! You are working hard. The only person you have to worry about disappointing is yourself! Boost yourself up. Look at how far you have come all of these months, you have accomplished so much. I'm not talking about numbers on a scale here, that's just a bonus. You are making your body stronger, now start working on making on your mind and self confidence stronger. You can do it!


1758 days ago

BESSHAILE
Hey sweetheart - you don't own ANYBODY anything!!

I look at plateaus as giving my body time to get to know a different self. Learning about maintenance. Learning who is the Bess who weighs Less. I never hurry my body away from maintenance. I know I'll get where I want to be someday.

hugs to you
Remain faithful to you alone.


1758 days ago

FARIS71
You are so NOT a fraud. The weight is coming off and no one can say all the positive changes that are happening inside your body and mind too. I think maintaining through the holidays is a huge accomplishment.


1758 days ago

| | | | |
| --- | --- | --- | --- |
| Member Comments Page (96 total): | 1 | 2 | Next > |



Disclaimer: Weight loss results will vary from person to person. No individual result should be seen as a typical result of following the SparkPeople program.
More Blogs by PIXIE-LICIOUS