Trying to pick a name...
Tuesday, November 27, 2012
Hi My Friends.
Just finished a painting and am very happy with it.
Not quite sure what to call it...
I am thinking 'Torn'...
Any ideas?
Hugs,
Angela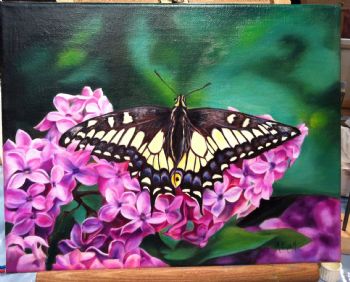 **since I posted I have decided to go with Merrikate's suggestion of 'TORN BEAUTY'. I was partial to torn anyhow because of the torn wing and it is a beauty. Thank you all my dear spark friends.