Tuesday, November 27, 2012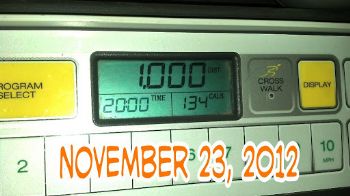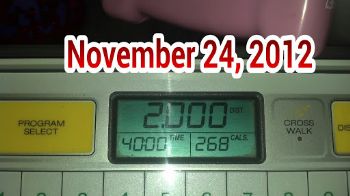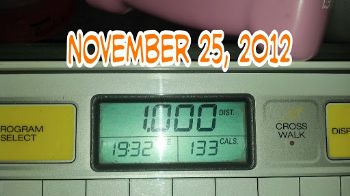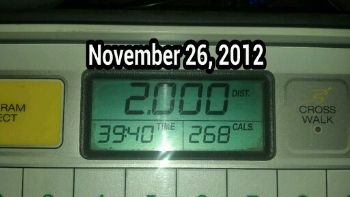 These are my recent miles on the treadmill. I am starting out slow. I was up to five miles a day on most days, for awhile.. til I started slacking off. I will get there again!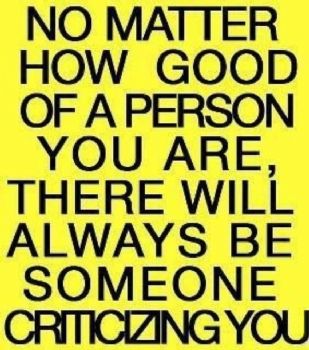 I'm trying to keep this in mind.. and not let others get me down. It's hard not to get self conscious when people talk about you, and you know they are doing it.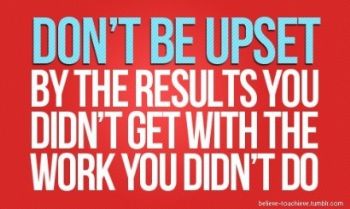 I have to admit, I have been getting frustrated very easily lately. I don't know what is going on with me. I am normally a very very patient person, and get compliments from my extended family members, my coworkers, and even some strangers! But honestly, lately.. I just want to punch someone in the face!!! LOL Seriously though, I don't know if I am frustrated with myself, for gaining back 20 pounds of what I lost or what my deal is. I have always been someone.. since as far back as I can remember that takes peoples crap, and just smile politely. I hate to get confrontational.. I hate there being awkwardness and I hate fighting. Whenever I do finally say something to someone everyone is so floored! I guess its gotta come out at some point. lol I'll try not to cause bodily harm to anyone though

In other news.... I COOKED A TURKEY all by myself tonight!!!!! LOL! I'm 36 years old, and I've barely cooked a chicken in my life.. my boyfriend got a free turkey from his work, but my mom had bought a bigger turkey for Thanksgiving. I had to youtube it, lol. I think I did good though, im growing up!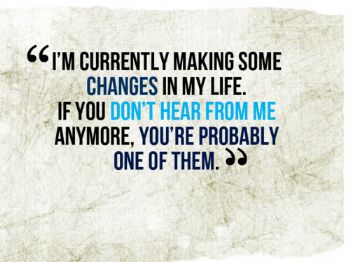 If only I had the guts to really say this to some people in my life..... lol