Little Steps? Revisited
Tuesday, November 27, 2012
Well, I got the mat, and actually did the rest of my push up steps. My sister would be saying "Form." I went down and up 10 times. I'm sure it wasn't far enough and I know my body didn't stay like a plank.
And I know I'll have to add, "go watch the SP push up video,
But I'm chalking this one up as a victory!!
Knickers is already in good form.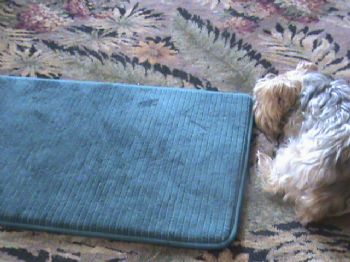 Jewels says, "I'll sleep on it."