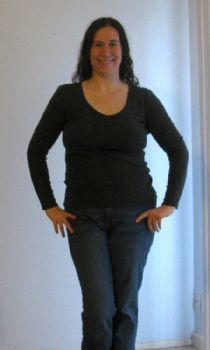 Today marks three years since my weight loss journey began, and a new milestone on the scale - 95 lbs lost! It's been an incredible ride, long and arduous at times, sheer joy at others. I am not done yet, but I have come so very far from where I started.
The beginning: Eleven years of silent tooth infections gave me a huge range of illnesses, from bipolar disorder symptoms to random allergy symptoms to constant throat infections to giant fluctuations in weight (up and down) unrelated to diet and exercise. By the time my teeth were fixed and all my symptoms/illnesses disappeared, I weighed 255 lbs on my home scale, and probably 5-10 lbs higher on a doctor's scale. At 5'6, that's a morbidly obese BMI of 41.2. Blood tests taken a few months before showed borderline high cholesterol, borderline high blood pressure, pre-diabetes levels of blood sugar, and the worst, fatty deposits in my liver. I was miserable.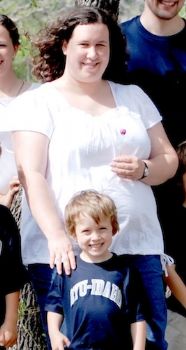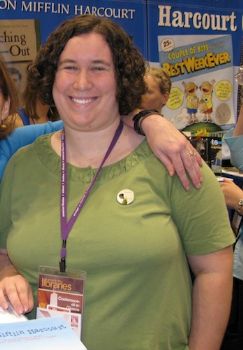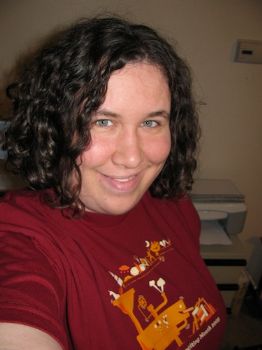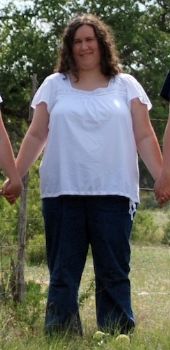 Soon after my teeth were fixed, I embarked on a journey to lose the weight I had gained in my eleven years of illness. There were a couple false starts, particularly because I kept injuring my feet and hips when I tried to exercise, but things really came together on 11/27/09. That day, two things happened. First, I replaced my treadmill with an elliptical, which didn't hurt my back/hips/knees/feet so much. Second, I met with a group of friends, one of whom told me about mindful/intuitive eating. Thus, my journey began.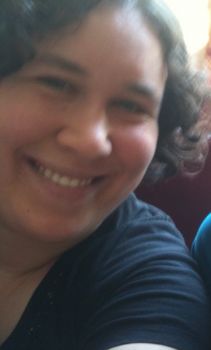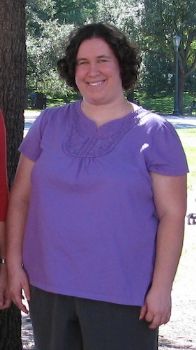 Year 1: For the first few months of my journey, I did well. I paid attention to hunger cues, and I exercised consistently. By mid-2010, I was at 235 lbs. My BMI was 37.9 - obese, but no longer morbidly obese. I stalled out then, and didn't lose anything else by November. When my first year anniversary came around, I was depressed and discouraged, and I had binged enough to gain back 5 lbs (240 lbs, BMI 38.7). I no longer believed I would ever be thin again. The above pictures are from about six weeks before my one-year anniversary. Even though I weigh 20 lbs less than in my starting pictures and had dropped a clothes size, I look even bigger than when I started. This was not encouraging. In the following weeks, I considered drastic measures, like lapband surgery, but in the end, decided to give myself one more shot. Defeated and low, I began my journey again.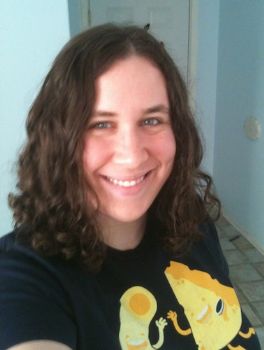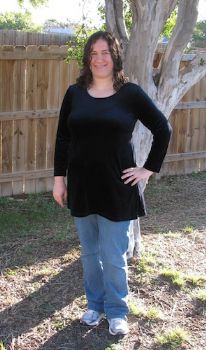 Year 2: Something clicked in 2011, and my determination shot into overdrive. I began to lose consistently. I was never a fast loser - the most I ever lost in one month was 8 lbs, and that was mostly water weight - and more often than not, I averaged 4-5 lbs lost per month. I joined Sparkpeople in late February that year, which helped me to keep going after my first few months. I worked on healthy habits, particularly on increasing my freggie intake. I gave up fast food halfway through the year. I began running seriously. I worked my butt off, and by my second anniversary, I had lost 51 lbs since my previous anniversary and 66 lbs total, weighing in at 189 lbs. That's only 4 lbs from being overweight for my height, and my BMI was at 30.5. I was on top of the world, and I believed in myself again!!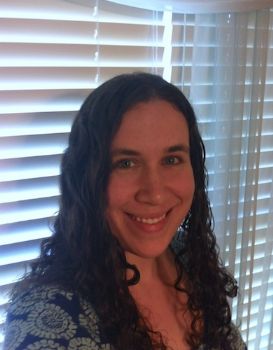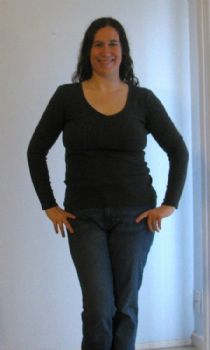 Year 3: This third year has been very tough for me. I hit a wall about a six weeks before my second year anniversary, and suddenly, my weight loss slowed to 2-3 lbs per month max. I have pushed and worked and struggled all year, but the losses just keep getting lower. Honestly, I had hoped to be done with my journey by my third year, and I had all the confidence in the world a year ago that I would be to my maintenance range by 11/27/12. But I am not. This year I've dealt with accidents, illnesses, injuries, a 5-month-long bout of severe insomnia, a 10-week exercise ban due to a stress fracture, and a bajillion other things that have held me back. I weigh in this anniversary at 160 lbs, 95 lbs lost total, 29 lbs lost in the last year, and with a BMI of 25.8. I have 5 lbs to go until I hit 100 lbs lost, 6 lbs until I hit a healthy BMI, and about 15-20 lbs until I'm comfortably in my maintenance range. Perhaps I will be there by my fourth anniversary.
I am not discounting this year, though. Despite my weight loss slowing to barely a crawl, I have done what most people would not do in this situation: I have kept going. And because I kept going, I am 29 lbs lighter than I was a year ago. I did not regain weight even while I was practically on bedrest this past summer. I know I will still get to the end of this road, even if it takes frickin' forever. I won't give up. Three years is too long to spend working on something only to stop. I will keep going.
To celebrate my third year anniversary, I ran a 5K this past Sunday. Three years ago, I couldn't walk without hurting myself. Two days ago, I ran a 5K in 35:51, a personal best by 1:12, and an 11:34/mi pace. It hurt while I ran it, but when I crossed that finish line, I had the biggest smile on my face.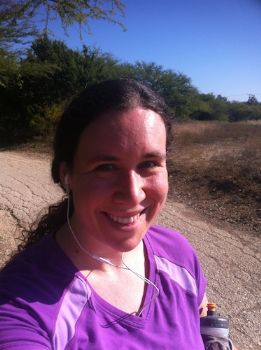 This is what dedication, determination, and commitment has earned me, and I am very proud of what I have accomplished. Whether or not I reach my goal by next November, I can't wait to see what this next year brings!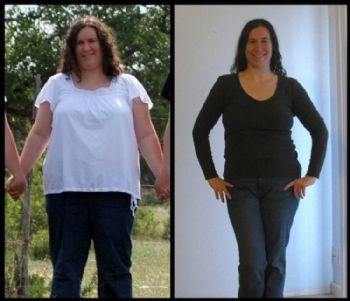 Three years - 95 lbs lost forever!