Hello everyone, well another week down! Week three went GREAT ! I was really worried because of Thanksgiving, but I not only survived it, I succeeded! I actually lost 2 pounds during Thanksgiving week and not once did I starve myself like I have in the past. With a 2 pound loss this week it now gives me a total of 5.5 pounds lost in 3 weeks! YES! SO HAPPY!
I kept my food choices pretty low carb last week in anticipation of Thanksgiving Day. On Thanksgiving I ate anything I wanted in moderation, took my time eating to allow for satiation to set in. Iíve never done this in my life, and I have never felt so in control. I still ate, drank and was merry, but for the first time I didnít have to leave a holiday celebration sick and bloated! It really was a great day.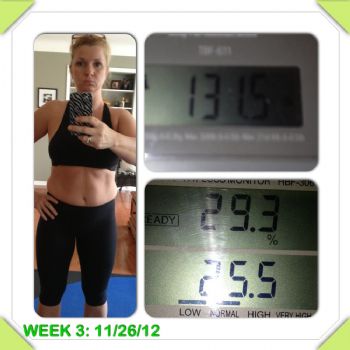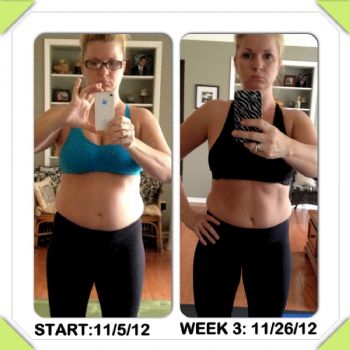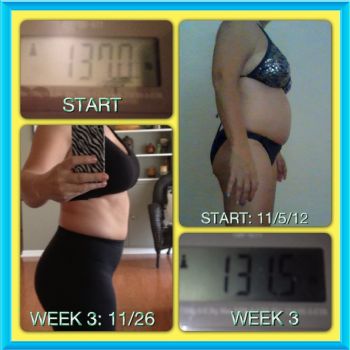 Starting to see some changes!
This week Iím going to do some Carb Cycling, I did that a few weeks ago and it seemed to work out really well for me. As for fitness Iím still just trying to get my routine down, Yoga daily (not as much for fitness as for peace of mind), 3 days of Strength Training, 2 days of CRAZY, HEART POUNDING CARDIO (because I actually love it), and trying to take an evening walk a few days a week. If I have a loss this week weíll stick with this plan for awhile, and if I come to a halt, weíll try something else!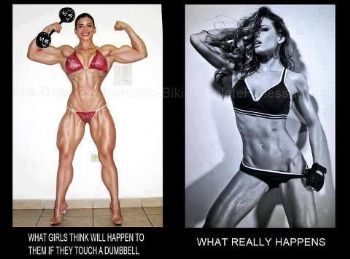 Love this pic, so true! The right amount of muscle is SEXY on women!
So can you believe that there are only 28 more days until Christmas? (I knowÖshut up! LOL!) Iím excited and already stressed all at the same time. I found myself listening to some Christmas music yesterday while I cleaned house, which was fun until I started thinking of everything Iíve got to get done! The one thing I donít feel nearly as stressed out about this year is my weight. (I canít believe I just said that). I know I wonít be at my goal weight, or in as good of shape I would like, but thatís okay. Iím happy that this year I wonít have make that same old New Yearís resolution to lose weight and get in shape, because Iíve already started, and Iím well on my way!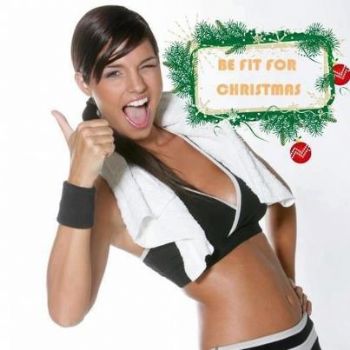 We just canít sweat the little stuff, itís not worth it, and the stress isnít good for our weight loss goals or for our health in general. So here we go a new week! If last week didnít go as plannedÖOh Well, Itís over and today is a new day, and a great day to start again, and a great day to be better than you were yesterday! Have a Happy, Healthy Week!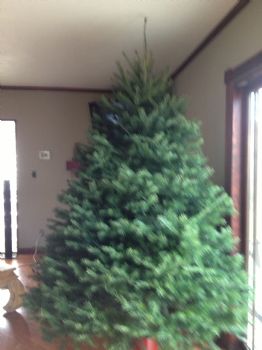 Got the tree yesterday! One thing off my list!