Monday, November 26, 2012
Recently my 11 month old Chloe was down with flu and had a fever so we stuck a Cool Fever strip on her forehead and she kept trying to take it out. We had to resort to placing a hairband over the Cool Fever to keep her from it. Here's what she looked like with it ....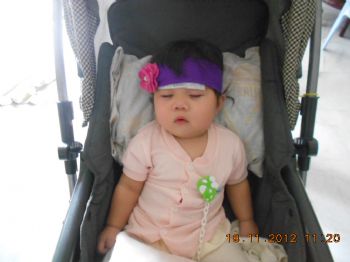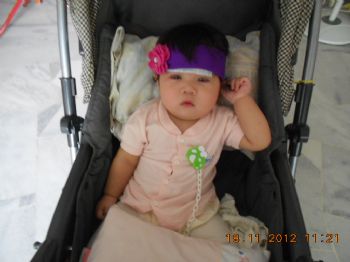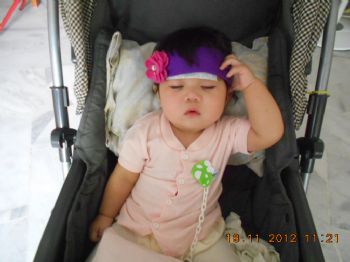 I'm wondering how much it affects weight loss if one doesn't get 7-8 hour's sleep at night? What if one get's only like 4 hour's (broken up) sleep per night?