It was a chilly, chilly, windy morning, uggghh, not so perfect running conditions, but wanted to start the day with a calorie deficit, lol.
Had to do my famous race pose, which really means...hurry up and take the pic dear :)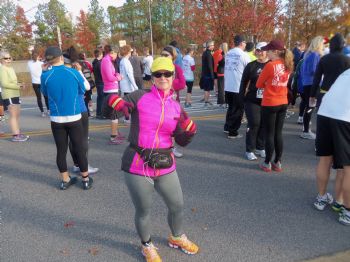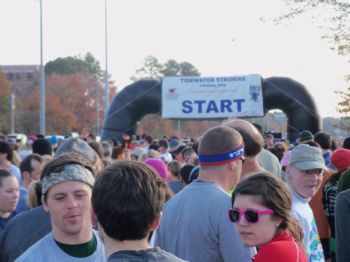 A sea of people, I've never seen so many at a local race.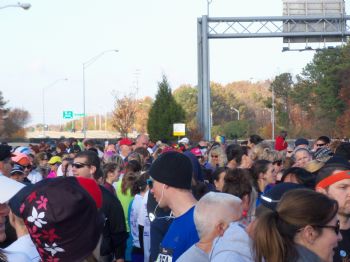 And we're off, Hi honey, I'll see ya in six miles.....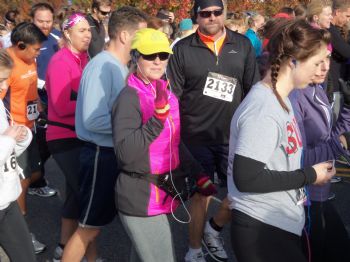 I ran my heart out, I wanted a new PR and I just knew today was going to be the day, it had to be...no more 10K's on the schedule for a long time, so RUN LISA RUN.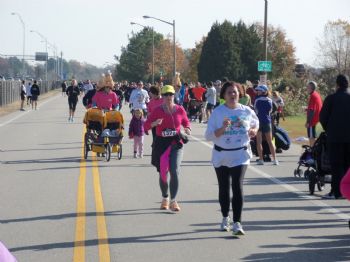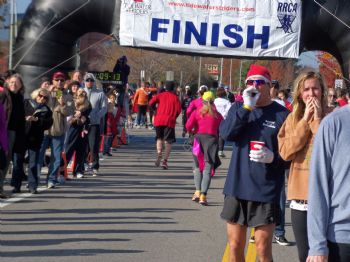 Great race, I did my best, but I missed it by 20 seconds, awwwhhh shucks. Enjoyed a great holiday weekend with the family afterwards.
I want to give a shout out to my Granddaughter who ran the Turkey Trot 5K in Burgettstown, PA - AWESOME job on your medal. She finished second place in her age group (13) and a big Woo Hoo to my SIL Dan who finished his best 5K time ever. I love that running has become a part of our family.
Running happy and on Week 2 of Marathon Training, gotta run yall.