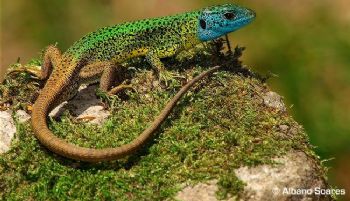 We begin this week with contrary Lizard, who warns that we may be allowing our fears and worries to get the better of us right now. He says, "It is natural to worry about the future, to wonder if you are on the right path or if your actions will bring you success. The key is not to let this worry consume you and turn your dreams into a nightmare. Remember, whatever you spend your time, energy, thoughts and words on will be given to you over and over again by the Universe as it responds to your energy. If you are spending your energy on worry and fear, the Universe will respond by giving you more things to be worried and fearful about. In order to right this situation, you MUST reorder your thinking! Spend your time, energy, thoughts and words on those things that you WANT in your life! Instead of complaining about what you don't have, express gratitude for what you DO have. Instead of worrying about the future, think about how wonderful everyting will be when your dreams are realized. Allow yourself the time and opportunity to really visualize your ideal future. Daydreaming is not time-wasting! It is the act of co-creating your reality with the Divine!"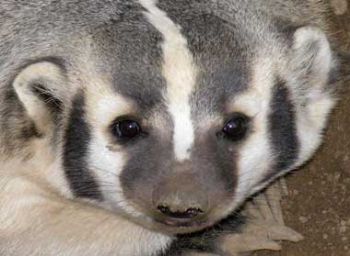 As we enter the middle of the week, we are joined by Badger, who sends the clear message that now is the time to take action to change our reality. She says, "Stop sitting on the sidelines waiting for Life to deliver your future! Get up and get going!" She continues, telling me that visualizing and dreaming are powerful tools for creation, but all the effort you put into them are for naught if you don't get off the couch and take action to make your dreams come true. She says, "Now is the time to make an action plan to move you forward in the direction of your dreams. You don't have to do everything in one day, but you do need to do SOMETHING every day. In time, these small steps will get you to your goal." She also tells me that if there are people in your life who are holding you back, telling you that you are going to fail or who are otherwise not supporting you, it is time to detoxify your life and let these people go. She says, "These naysayers only steal your energy. Cut them out like a rotten root unless they can support you. Surround yourself with people who believe in you and feed you positive energy to keep going."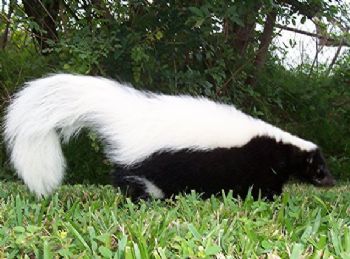 We end the week with Skunk, who continue's Badger's message of only surrounding yourself with people who love and support you. Skunk says, "Take a look around you and see who is with you. Are these people who love you for who you are? Who support your dreams and goals? Are they people who you admire and who you want to emulate in your own life? You need to realize that this is the energy that surrounds you, and it is the energy that you project to the world. If this is fearful, negative, controling energy, all of your efforts will be derailed and fall short - thus giving the naysayers the opportunity to tell you, 'I told you so!' Don't give them that opportunity! Set clear boundaries with your friends and family. If they can't keep their negative words, thoughts and attitudes to themselves, they will have to go! Make your life a 'Positive People Only' zone."