So Puerto Rico was amazing. I'm sad that I was only there from Thurs-Sat, but it was better than nothing. We stayed with our friend's parents, which was awesome. They have a little guest house. The mom calls me princesa and makes us breakfast in the morning. She is the nicest woman on earth. As soon as my bf and our friend picked me up from the airport they started driving to the west side of the island and we went to several beaches. We went to dinner that night and had a wonderful meal. On Friday we went to another beach and I went swimming in the ocean (I haven't gone in the ocean since I was probably 7). I got a bathing suit from a Walgreens while I was there, since all of mine are too big. We had dinner with a larger group of friends. I had some tasty pina coladas:) Saturday we didn't have to be at the airport until 3. Unfortunately, my bf locked the keys in the trunk of the rental car, which took 2 hours for someone to come and open the car. We went to the mall and did some shopping, so fortunately our flight was later in the day. It turned out being a nice day and I got some awesome shoes and clothes! THe shoes were from bakers ($30). The pants were from express. I got the red pair, a royal blue pair, and a black pair. I LOVE them! Next time we go we are going to have to spend more time at the mall. It was 3 floors and had a 2 floor Forever 21! We had a short amount of time, so there was much of the mall that we didn't visit. I need to stop buying shoes and clothes for a little while... I'm out of money:( But such is life. Overall it was a fantastic trip!
My muscles were looking good morning that I left.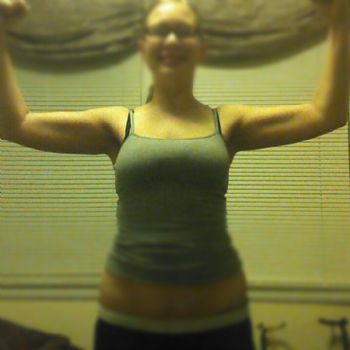 Plaza Las Americas (biggest mall in the Carribean)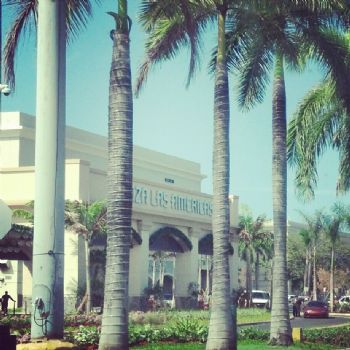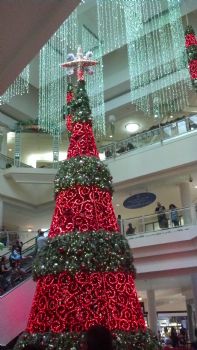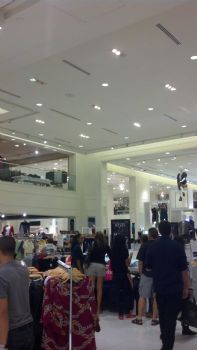 Here are my pants. The first 3 pictures have a filter on them to make the picture brighter (not great light in the dressing room). The others are a little darker. THose are also the shoes I bought. THey are going to take some practice to walk in, but I think they are super cute.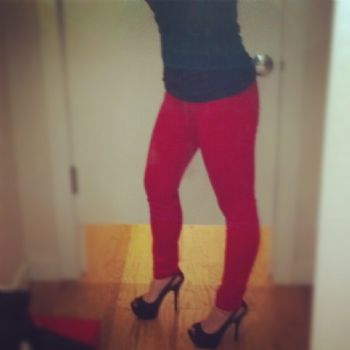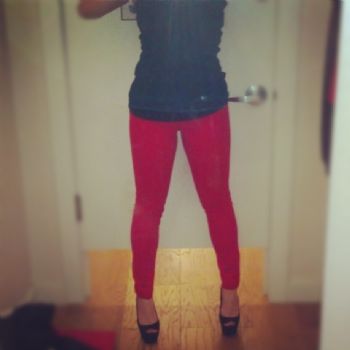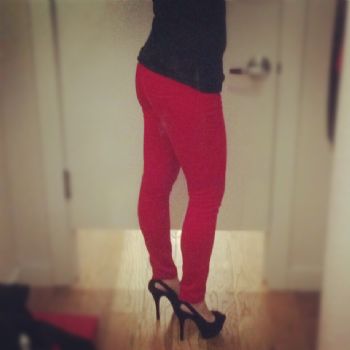 HEre is the mango pina colada from Chili's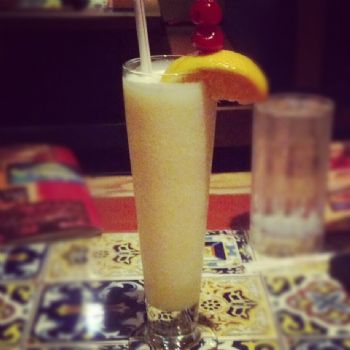 ANd here is a "medium" pina colada from another restaurant. I didn't finish all of this one.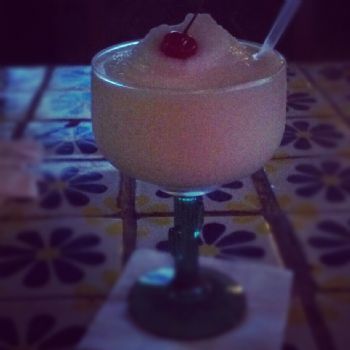 Beach pictures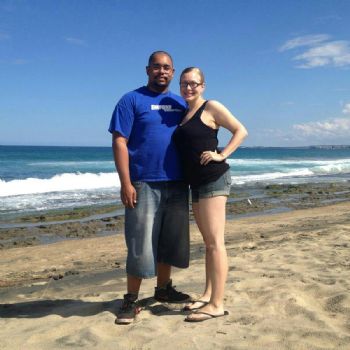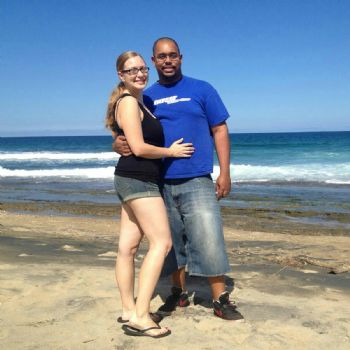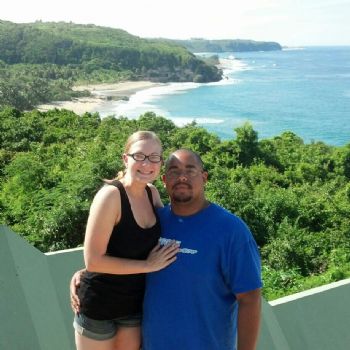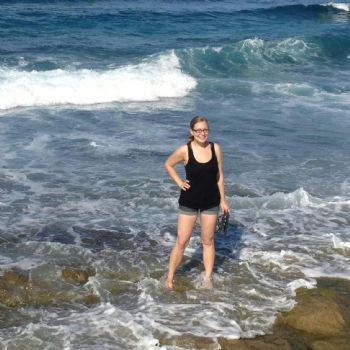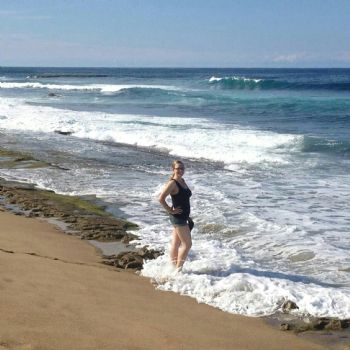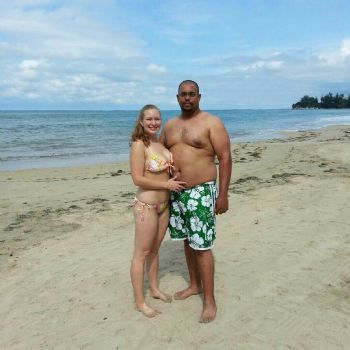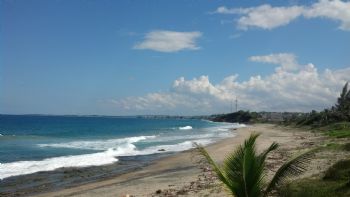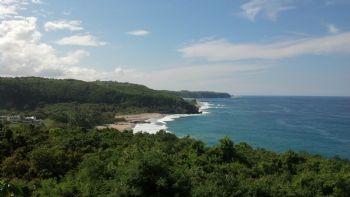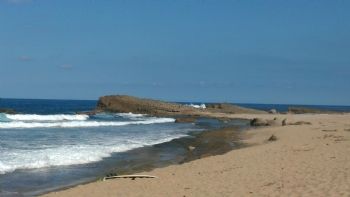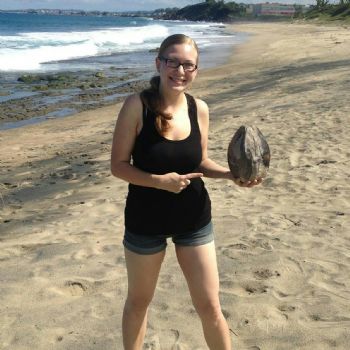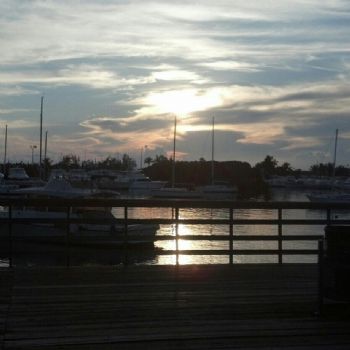 Here is another picture of the bathing suit I got while I was down there in a Walgreens. It is a medium in juniors. THe top could be a little bigger, but it wasn't bad. Not the best lighting in these pictures, but who cares. If you read my blogs you know that I love comparison pics, so these will just get added to my collection:)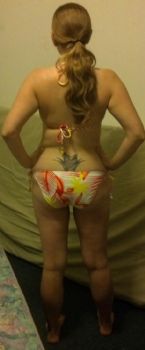 THese are the new boyshorts that just came in the mail today. They say work of art (it is from a place that specializes in clothes for people with tattoos- i guess that would be the best way to describe it).
I am excited that the Zumba classes I arranged to have at my school start this week and I have another training session at the gym. I was feeling the last training session in my butt and arms for 3-4 days after the last session! I can't wait for this one:)