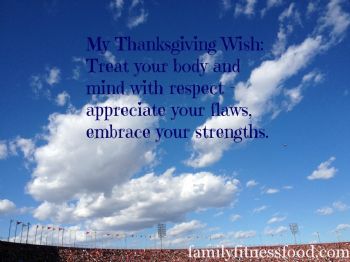 So here we are the day after Thanksgiving, otherwise known as "Black Friday". I'm going to be honest, I've never been shopping for those infamous, "Door Busting" Black Friday deals, not because I didn't want to, but mostly because I couldn't. Getting up at 4:00 in the morning after you've spent the night before overeating and overdrinking has never seemed like my idea of a good time! It usually takes me several days of recovery from a typical Thanksgiving. Well, not this year baby! I DID IT! Or should I say, I DIDN'T DO IT! I didn't overdo it! For the first time in my life, I was in complete control! VICTORY IS MINE!
I had such a great day, it was so much fun, and the best part is I got to enjoy all of the festivities! I didn't have to spend most of the day in the bathroom or lying on the couch in agony. I began my day with a great workout; I did 50 minutes of intervals of different speeds and inclines on the treadmill, and then ate a good breakfast. We had an hour drive to my sister-n-law's house so I packed a protein shake to drink along the way, I didn't want to be ravenous by the time I got there. Once we arrived I had a few boiled shrimp, and some veggies to hold me over until it was time to eat dinner. At dinner I enjoyed most of the foods in moderation, and others I just made a conscious decision not to put in my body. I never even ate desert, and let me tell you, there was no shortage of cakes and pies (in the past I would have had a piece of everything). I actually found the sweet potato dish I made satisfying enough for my sweet tooth, and although they looked great, I just didn't have a desire for any of them. After dinner I thought it was kind of funny to listen to everyone else complaining about how they shouldn't have eaten so much, how miserable they were, and how their pants were too tight! Really? Because I felt great! LOL!
So how does one celebrate such a huge accomplishment? We do another first! My very first Black Friday Shopping trip! My husband and I were going through all the sales ads yesterday, and I told him I'm going to get up tomorrow and go shopping with you (he goes every year while I sleep it off). He looked at me like I was crazy and then just busted up laughing! I was like "What's so funny?", even though I knew exactly what was so funny to him. He told me he was sure that I had the best of intentions but, there was no way that I was going to get up early to go shopping with him.
So who got the last laugh? That's right…ME! I did! I got up at 4:00 am, I couldn't do the midnight or 1,2,3 o'clock in the morning thing, a girl needs her beauty sleep as well as a good deal, LOL! I still can't believe that I actually woke up early the day after Thanksgiving and was feeling GREAT! We were out the door by 5 and hit the stores running! I got the cutest pair of black cowboy (girl) boots, an adorable faux leather motorcycle jacket, and 2 fun iphone cases! Yes, I got stuff for me! WooHoo! Actually my husband got everything for me, he said I deserved it!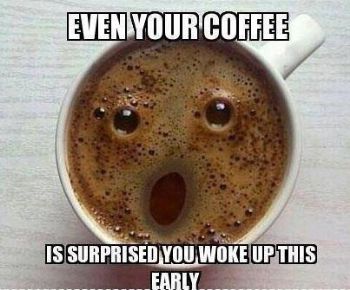 So just when you thought things couldn't get any better… well they do! Although today isn't my official weigh-in day, for whatever reason I just couldn't help myself and I jumped on the scale, I'm down a ½ pound from my weigh-in on Monday! I LOST WEIGHT ON THANKSGIVING! OMG! This truly has been the BEST THANKSGIVING EVER! Bring it on Christmas, I'm ready for you!
I hope everyone had a wonderful day! If you did over do it...oh well, so what, it's over, and today is a new day! Everyday is a great day to be better than you were the day before!