Wow, Day 11, Mel reminded us 1/3 through. So far no day of rest for me, and I've managed to go beyond the 15 each day so far. I'm not sure but this might already be a record for me; sad as that is on one had. I, however, choose not to be sad to celebrate the success instead. One day at a time, 15 minutes at a time.
I'm already experiencing positive results. I haven't bothered weighing in because I haven't changed my eating really so I'm not expecting much weight change really. However, here's some things I've been noticing.
* Breathing really improved
* Stamina really improved. I pushed hard today and never felt like I needed to stop or was gasping. I was breathing hard, my heart rate was elevated but I was in "comfortable control". Wow, comfort and control - never thought I'd use those to words together in regard to exercise.
* I don't hurt while I'm exercising. I've been experiencing various phantom pain due to my back and some other things over the past couple of years. Nothing to slow me down, just enough to make me notice parts of my body when I shouldn't be. When I'm actually exercising, I noticed today, there is no pain anywhere - muscles that are working and are tiring and burning from exercise, but no "pain".
* I feel more toned.
* I feel more coordinated
* I feel more energetic
* I want to work out. Yes, I actually typed that with sincerity. Me. CJ. Nope, not a hacker, no joke. I find myself drawn to my dance video and my nordic track, even when a part of me is still saying, "oh, I don't really want to". Someone posted a link to someone else's blog; the one about the 50 mile ultra marathon as I recall. That blog linked to a Nike commercial link which I'd never seen. The guy's running, talking to himself - the typical angel devil scenario. And he leaves his old self behind, whining in the dirt. That's how I feel, like I'm shedding part of my old self - not pounds, not the physical me, but the me with the bad attitude - I'm shedding my old attitude, it's finally giving way to the attitude I've been trying to cultivate.
* My husband noticed. The last couple of days he's asked if I've Nordic tracked. I don't know why but it sort of bugged me - until he said "I just wondered because it's showing." And then he proceeded to compliment me as my mouth dropped open.
I'm so impressed when I send in my updates to Mel and look at what all the other participants have been doing. Sure it's on the honor system, but if we cheat we're only hurting ourselves, again, more. I'm past that.
I love how things come together, serendipity. Some may say coincidence, but I don't believe in coincidence really. So thanks to Teeny_Bikini for pointing us to the blog competition Mel was in, without that I wouldn't have friended Mel. Thanks Mel for getting frustrated with exercising and needing some motivation, without that there wouldn't have been this challenge.
I've not only come across new resources, friends, I'm improving my health, gaining new attitudes, feeling successful and maybe the most important of all; I'm having fun and liking myself. The glass is not only half full, I'm going to drink it!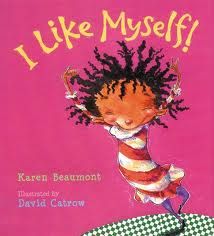 Namaste. Blessings to all. CJ