Turkey Trot 2012
Friday, November 23, 2012
Run a 5K Turkey Trot on Thanksgiving Day? Me??? At the invitation of my son and with much encouragement, I began my training following SparkPeople's 5K Your Way Running Training Program a couple of months in advance. When Thanksgiving Day arrived, I was ready! I was not concerned with the amount of time it would take for me to cross the finish line; I just wanted to cross it.
It was a cool 29 degrees that morning. Upon arriving at the registration desk, we were issued our bib numbers with timing chips attached.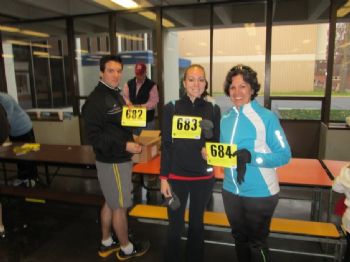 (That's me, 684.)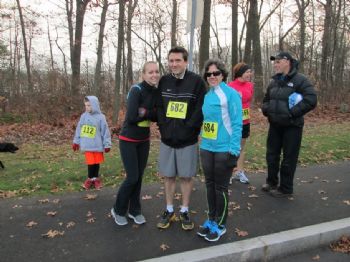 (Waiting for the start.)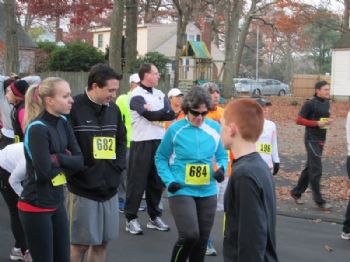 (Warming up.)
I've participated in 5Ks before, but never one of this size! There must have been over 700 participants! But the crowd did not intimidate me.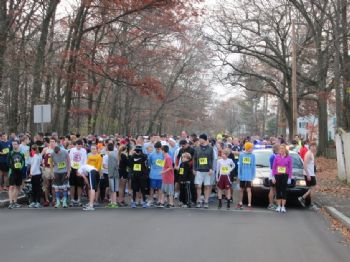 (Runners at the starting line.)
My son and his girlfriend ran with me from beginning to end, coaching and encouraging me all along the route. It was wonderful to share this experience with them.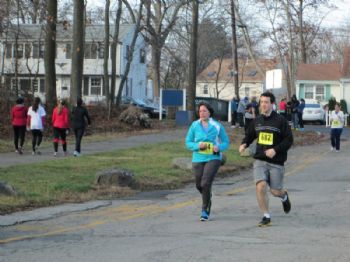 (Approaching the finish line.)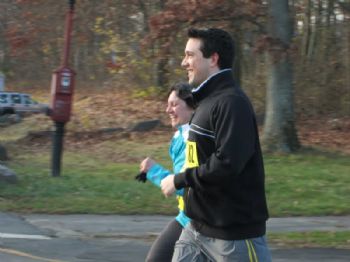 (Team organizers announced our names as we crossed the finish line together.)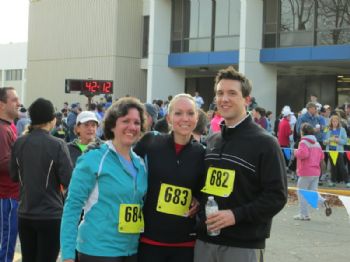 (Mission accomplished!)
Happy Thanksgiving!!!