After such a great personal best at the half marathon on the 18th, I had decided to not run the Webster Turkey Trot today for safety reasons. I didn't feel that my ankle could handle being in a race so soon after a half marathon and I didn't want to push my luck. I haven't given it a second thought. I have been stretching and taking care of myself and it has been paying off nicely.
Today, I got to meet a new Sparkfriend, Mobycarp (Kevin). He had just finished the Race With Grace and he stopped by to see me at the hotel where I am staying. Boy did he turn in a fast time... Yowzers. I'll let him tell the story in his blog but let's just say holy cow dude.... Fast!
We talked over coffee and I told him I needed some help with a kettlebell move I have had some trouble with.. The snatch. I had a kettlebell in the trunk of my car so we promptly went to the parking lot and practiced some moves. That was pretty cool.
After he left, I had about a half hour before I had to leave for dinner. Rather than put off a workout because I couldn't make it to the gym, I did a quick intense circuit in my hotel room. I had a really small area BUT I wanted to show in these pics that you don't have to have a large area to get in a good workout.
******* THE FORMATTING IS WEIRD ON THESE PICS but I can't change it, they were uploaded from my IPAD *******
Sorry about that... I didn't want to wait to post these until I get home
I bought suspension bands by Go Fit for about $30. They fit in between the door and the frame and allow you to do a number of suspension exercises.
You can see demos from DVDs I posted on You Tube for basic kettlebell workouts and suspension bands
www.youtube.com/user/rwa
dhams1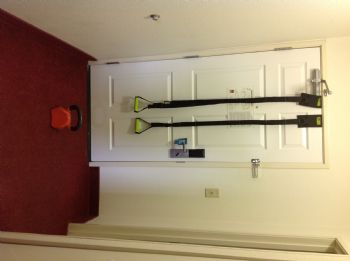 *****Suspension push-up *****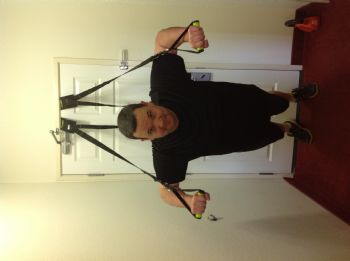 ****Squats ****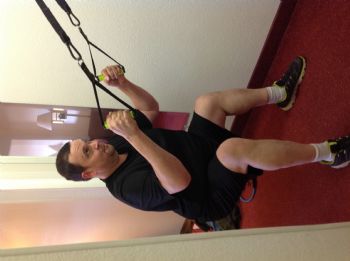 ****Ring Rows ****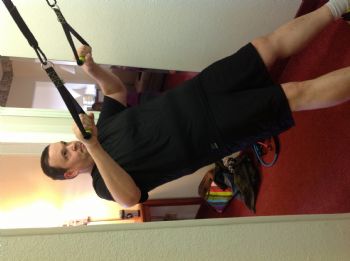 I set up some bands for core twists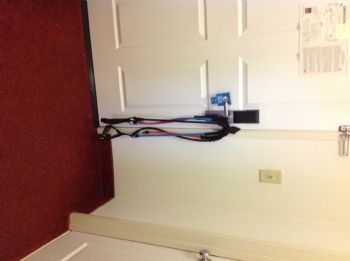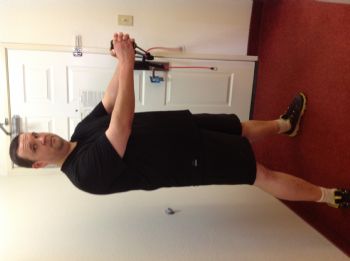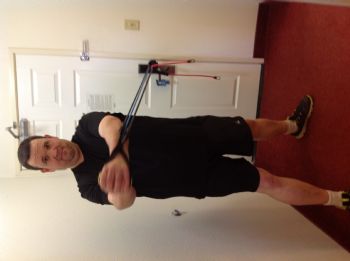 ***Kettlebell 2 hand swing ***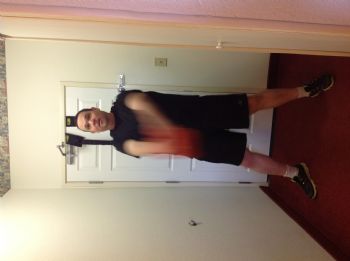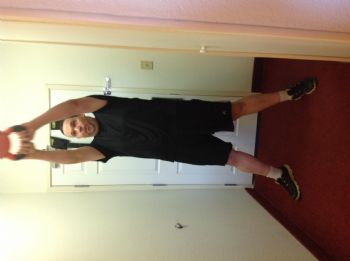 **** 1 armed clean with overhead push press ****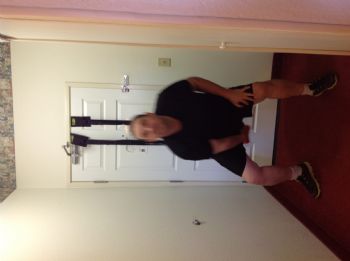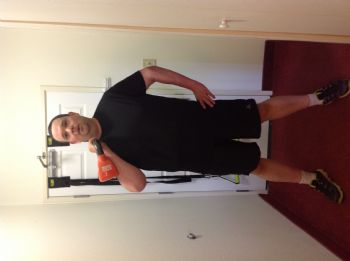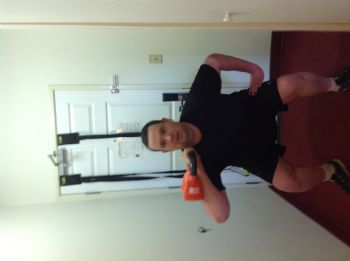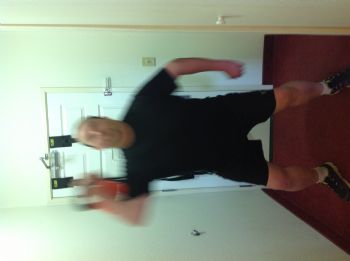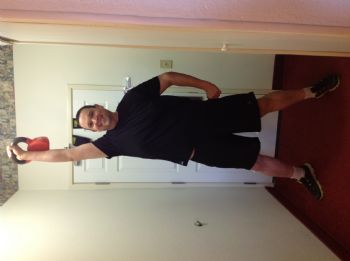 ****and finally... The Kettlebell Snatch ****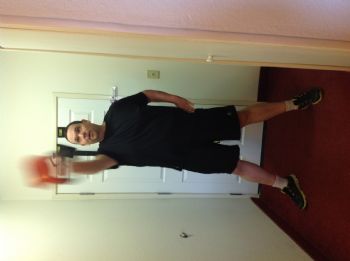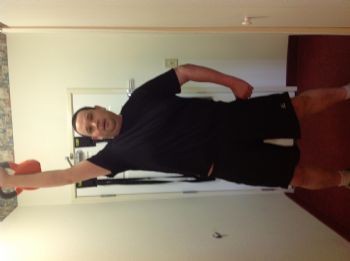 After dinner, at around 1045 pm, I felt pretty good so I did a really light and easy run (not anything close to race pace) for about 40 minutes. I didn't use the Garmin to track how far I went, I ran by time and how I felt. I also kept it close to the hotel in case if things went sour, I could get help quickly if I called. Everything went very well and felt pretty good, ankle wasn't stressed and I kept it a nice easy pace.
Feels good to get a routine going again.
Thanks for the comments and for all of the support, you folks are the best.
Plan on getting together with Mobycarp tomorrow morning for a kettlebell and free weight workout...