Five (okay, six) pounds down!
Thursday, November 22, 2012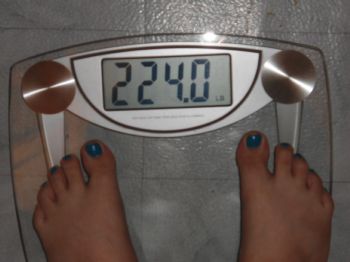 First Five Pounds Gone!

I hopped on the scale this morning for my regular Thursday weigh-in and was thrilled to see a report 224 lbs, meaning I've lost six pounds since I (re)started my weight loss journey at 230 earlier this month. How awesome is that?! I'm so pumped!
I'm focusing on and celebrating losing weight in 5-lb increments instead of looking at the "big picture" ultimate goal weight of 150lbs, because it still looks - and feels - very far away. But I'll get there. Five pounds at a time.
Next 5-lb increment: 220 lbs - coming soon!