Wednesday, November 21, 2012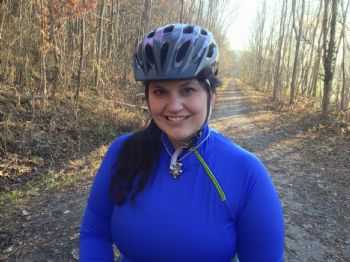 So I was minding my own business yesterday, checking in on my Sparkies and I read my friend HarmonyBlue's blog (she is completely awesome by the way peeps). She said that she was planning to do a "Last Chance Workout" today. I couldn't stop laughing - what a GREAT idea! I commented that I thought I might do it too - offset those holiday calories!
So this morning, I check into spark - and there it is, a challenge from Harmony (and she wants a blog too) ... Do a Last Chance Workout today... Anyone who knows me knows I can't resist a good challenge!
(for anyone not aware - Last Chance Workout was made famous by the show the Biggest Loser as their last killer workout before high stakes weigh in...)
So here is my Last Chance Workout:
70 minutes cycling on the trail
75 minutes on elliptical
30 min walking on treadmill
15 minutes rowing machines
10 minutes stretching
WOOT - 3 hours and 20 minutes of fitness baby

Feel the BURN

Harmony - big kisses - that is at least 1.5 hours more than I would have done otherwise! You are so awesome - thanks for the challenge - yes - I expect a blog from you as well
On a more serious note to all - Happy Thanksgiving! Last Chance Workout or not, enjoy the holiday and don't forget to be grateful for where you are right now
Hollynn
aka SpunkyDucky