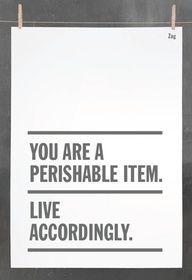 Watching someone die is not romantic. Paint all the portraits of angels and Jesus welcoming you home with outstretched arms and a glowing smile you want, I've never met anyone who raised their hand and said "I'll give up my seat here on good old planet earth, no problem." No matter how prepared we are, no matter what our notion of an after life is when the moment presents itself we are hard wired to survive. I watched my father go through that process for three days as he struggled to stay alive. The day before he died he reached up, removed his oxygen mask and pulled me towards him.
We were never close. Some of it had to do with geography and the rest of it with the notion that I was the antithesis of everything he believed in. I never fell into line with his other three children. He wasnt around when I was growing up. He was working three jobs. I was led to believe we were barley surviving. When he died he left my mother slightly over seven figures to live on. He told my youngest sister that he had to work so hard so he'd have money to retire with. He was 87 at the time. My dad never hugged me. My dad never told me he loved me. I cant tell you I loved my dad. I respected him. I never knew him or why he was so distant. A number of people told me its because he grew up during the Depression. I dont buy it. I had friends whose parents came from the same genreration and were warm and affectionate. Mostly, I was told what I didnt do right.
He reached up and pulled me close to him. Its the first time he touched me that I could remember. "I've led a good life, but God it's went by so fast." In his eyes I saw fear and regret and believe it or not I was at a loss for words.
The next few days saw me standing in a corner watching him die and trying somewhere inside of me to find something to latch on to. I couldnt. I just stared.
My brother Joe looked up and said. "He's not breathing." It was over, just like that. They'd sedated him a few hours earlier. He slipped away and left me with so many unanswered questions. They are all holding hands and praying and I'm just staring. I didnt know the man.
Where the happy ending?
I have lived my life believing that something good and positive can come out of anything if you look long enough and hard enough. I'm not sure how much time remains for me in. I do know that it wont be wasted. I call my kids at least once a week just to chat. Periodically they get emails simply saying its been awhile since I told you I loved you. They grin and ask Joan if I'm terminally ill. We've gone to see Rogewr Waters, baseball games and plays together. In February we get to see The Who.
Life is a lot of "Monkey see monkey do." I'm my dad in many ways. I'm not real comfortable sharing my feelings with the kids all the time. I'll find myself tearing up. My youngest calls me "Emo Boy." There is stuff I wish I'd done different. So when I get a chance, I share part of me. I accept them for where they are in their lives and as much as possible encourage them. I want them to know they are loved In many ways I'm haunted by that look of sadness in my dads eyes and for that I am most grateful and thankful for this day and all the others that remain for me.
This blog didnt start out this way, LOL. It just sorta went there.