Wednesday, November 21, 2012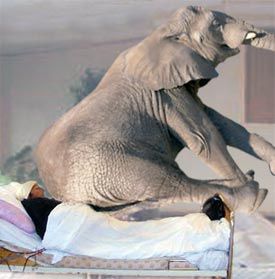 First of all thanks for the support on the previous blog . Today is going to be a hard one for me .. because i have to meet this new nutritionalist and i am scared. Scared i will stuff up and not learn , scared that i will get worse and somehow all the weightr will go back on because they will decide i need more tablets , and scared that i will let myself down again.
As i type this i am concious that my last few blogs have been negative and i am trying not to let it be that way , i am still fighting bad asthma attacks at night time ( i dont know if it is a residue of the ear infection or the stress. ) Himself is still sleeping the best part of the day and then getting up just in time for lunch, and in the long term none of this matters if he is not well. Somehow though i do not seem to be allowed this treat. ....... However i dont think that i could lay in bed that long.
The positives that i can see from this are that if he is sleeping i may be able to go get more fruit and veg, i dont have to make endless coffee , and if he is ill that is the best place for him....
i guess i am more scared of having to face another medical person , who is meant to be there to help me, and not suceeding in what they want... i honestly feel like directing them to this site and saying build me something that works in with these positive folks lol, but i know i wont be able to.............
Hope everyone else has a brilliant day and is getting on well , as for me i will be ok when i can rid myself of the feeling that there is a baby elephant on my chest.