Yup that's right.... I totally spoiled myself rotten today.
Went to Cracker Barrel....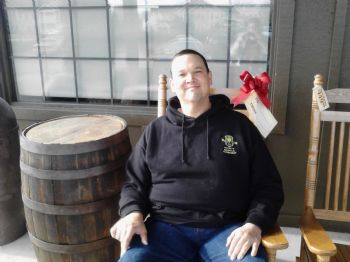 Hung out at Barnes and Noble... Love book stores...
Went out later to a Japanese restaurant,
I had some really yummy sushi-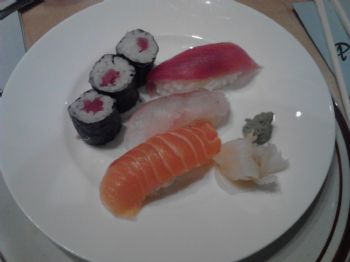 Had a really fun time getting food tossed at me by the hibachi chef....I think I got most of the rice out of my nose....had so much fun I almost hyperventilated.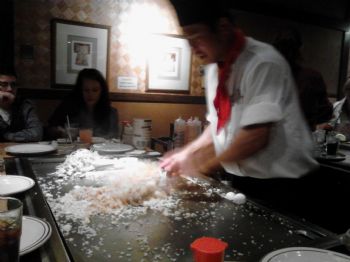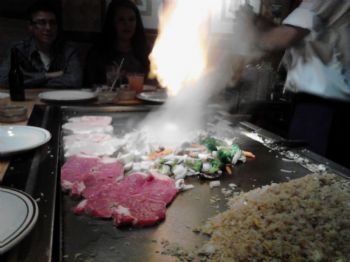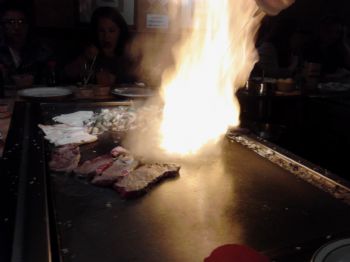 I tried some insane "death by chocolate" ice cream at Coldstone Creamery... It was intense as you can see by my face... I'm not a chocolate guy....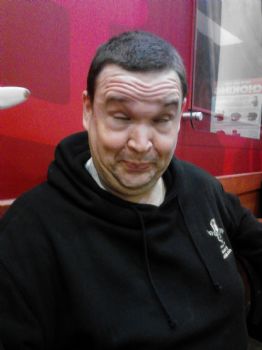 Best of all....had a hot tub to myself for a while.... Aaah I am worth it :)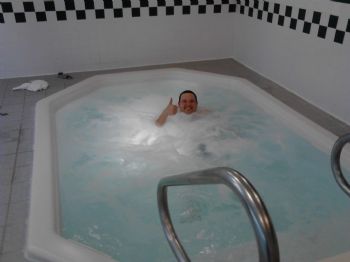 First person view .... Just so you can be there too... :)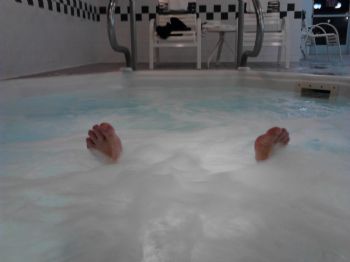 Well anyway...
I'm still recovering from the half marathon and although I am pretty tender in some spots, I am still overjoyed at what I feel was a huge victory for me with respect to my race time. My running was hit and miss at best and I still did it. I was reflecting on this a little and realized that when I did my first half marathon, my time was 3 hrs 30 min in October 2010. My time has gradually improved until I did the Marquette Half this September with a time of 3:15 and I also suffered ALOT of cramps the last few miles which really took its toll. To have gone from that to 2:59 in a couple of months is really something. It shows how effective running with someone can really be especially if they motivate you and help keep you focused...(Thank You Jan)
Pushing yourself also means that you take much longer to recover. I had pre-registered for the Turkey Trot in Webster, NY sometime back but have now decided to drop the race. Considering the condition of my ankle and also the need for proper recovery, it would be foolish indeed to do this race just to pick up yet another shirt and bib. As much as I like to do this sort of stuff, inviting injury is foolhardy. It doesn't bother me at all actually, no worries.
It's is the first time I have ever dropped out of an event but the 30 bucks I spent wouldn't touch how much rehabbing from a strain will cost. No regrets. I would rather run a race giving 110% effort than to do two races at 75% and not push my potential.
Frankly, I'm kinda glad that racing is over for the year and into next year. I want to focus on weight loss and strength training. I am going to get a day pass to Planet Fitness tomorrow or if I can't do that, I'll get a workout going on in my room. There is no fitness center here so I'll either make my own or I will go somewhere.
...I enjoyed my moment of pampering ....