Monday, November 19, 2012
I rolled around bed Sunday morning, contemplating over and over why I should get my butt up and dressed and off to spin class. Then I did it!!
Even as I was about out the door my WONDERFUL MIL and FIL called to invite my husband and I to brunch. They just offered me the perfect out from spinning!! I didn't take it. I asked DH to move the brunch time so I can fit my spin class in otherwise we would have to decline and reschedule. Amazing!!!
Unfortunately I then had to spend an amazing amount of time explaining to the best In-Laws ever why I go inside a gym, on a Sunday morning with strangers, to pedal on a bike that doesn't go anywhere until i'm blinded with sweat, muscles screaming and holding my nose because the tiny room is getting a ahhhh not so sweet odor.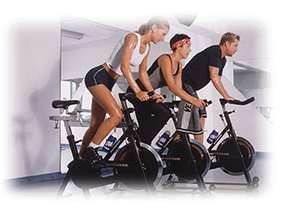 They looked at me like i was more than my usual level of nuts.
It FELT AMAZING!! In so many different ways...
All parties declined to join me the following Sunday morning.
;)