I have not blogged in a while so I thought I would ramble a bit...
I had a cardiac ablation a week and a half ago. It was due to some PVC's or an arrhythmia I have. Most people have PVC's but I get them so much it causes more problems.
It was not to bad and it involved them inserting catheters(5 places) into my veins in my leg and my femoral artery. It was painful and long. I was there for 12 hours laying still not able to move my legs. NO FUN. The pain in my chest was horrible. I was in the surgery/procedure for over 4 hours.
I was so happy when the doctor was able to locate the spot and put me to sleep. The worst thing was the procedure did not work. It will be repeated before the end of the year. I will also have a more complicated procedure where they enter my chest and treat the outside of my heart as well as through my veins in my leg. The second procedure will be at a Univ Hospital in Chicago. A very neat place with a new docor and an operating room with robots. So cool!
Recovery was fine. I had my husband who was wonderful!! He did a great job taking care of me. I was to rest. I was not allowed to walk much and since we have stairs I was stuck in our room for 2 days. It was not bad cause I had a computer and TV. Jacqueline (JANK156) helped keep me busy with games and emails. She was great.
I am healing still and exercise very carefully and do not allow my heart rate to get to high. During the procedure they basically remove/burn or freeze a section of your heart so the part stops sending the wrong signal creating the arrhythmia. When my HR gets to high it hurts.
I can't complain to much. I was taken care of. I had plenty to do. I got to rest. I only needed tylenol for pain. It sucks that I have to redo the procedure but at least I know what to expect and how to prepare.
Other news...
I did not gain weight. I had some extra water weight that I had trouble losing. once it was gone I felt loads better. I am about the same weight as before the procedure. At the hospital I weighed 198. Which was so exciting even if it was different than my own scale at home.
I am hover around 203 right now. Onderland is so close...I hope to hit it by the end of the year and never go back over 200!! It is hard now due to my lower intensity exercise.
Here are some photos since I have not posted any in a long time.
July 2011 (7 pounds lost)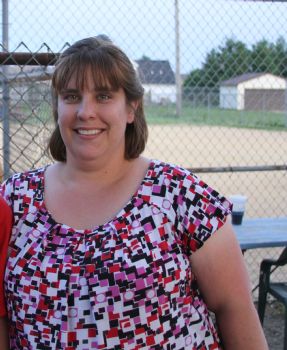 October 2012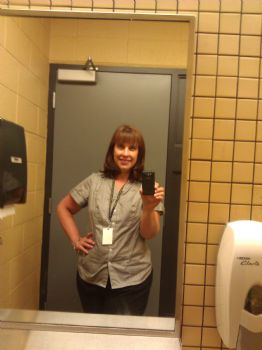 May/June 2011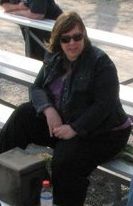 Oct 7, 2012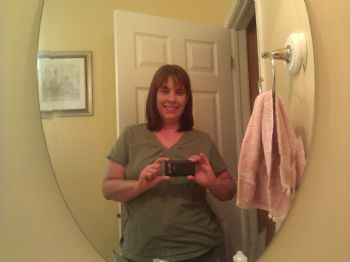 July 2009 I hated this photo
Today Nov 18, 2012