As I worked on this week's forecast, I found myself completely overwhelmed by the energies of this week's totems - particularly by the loving, gentle spirit of Buffalo, whose message of love and care literally brought me to tears.
Here in the US, we celebrate Thanksgiving this week, officially kicking off the Holiday season. And while I enjoy the holidays and enjoy buying presents for my friends and family, I am also increasingly disturbed by the level of negativity that seems to surround the season. From Black Friday brawls and stampedes that have left some shoppers seriously injured or dead to religious groups fighting over which religion the holidays 'really' belong to, the whole experience saddens me. So, this year, dear readers, I challenge you: Follow the path of Buffalo. Release anger and judgment. Focus on giving to others. Treat people with compassion and kindness. Find ways to be of service. Love one another.
~ MyInnerDiva
~*~*~
We begin this week with Lynx, the Knower of Secrets. She tells me that we may be struggling right now, caught in a period of low energy and slow movement. This moment of stillness may feel like stagnation and like we are trapped, unable to move forward. Lynx says, "Think of this place as a calm pool of water, allowing you to rest and replenish yourself before you move foward into the wild rapids of life. Great things are just around the corner. Keep the faith and hold on to your dreams!" Lynx continues, telling me that we should keep our eyes and ears open for people who may be able to help us along our path. This could be a potential business partner, a financial advisor, a mentor or teacher, or just someone who is a great listener. Lynx says, "Make a point of connecting to others right now. You never know who will hold the key to unlocking your future!"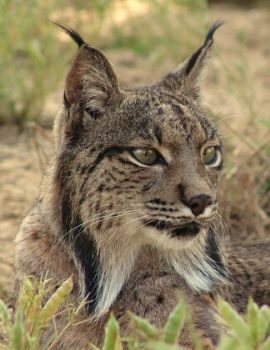 The middle of the week brings contrary Crow, who warns that we may be feeling a bit rebellious right now. This could mean that we've been cheating on our diet, sneaking out of work a few minutes early each day, procrastinating and avoiding projects we don't want to work on or otherwise "breaking the rules" of our life. Crow says, "This need for rebellion often crops up when you have been too rigid with yourself. You may have fallen into 'all or nothing' thinking, taken on too many projects at one time or have been demanding perfection from yourself and others. This has left you feeling trapped and smothered and in need of escape." Crow tells me that the way to right this unbalanced medicine is to honor your Self and your personal needs. He says, "Instead of requiring perfection, seek moderation. Realize that life isn't in black and white, it's in the million shades of gray in between. Allow yourself to embrace things that bring you joy and realize that your best is good enough - even if it's not perfect."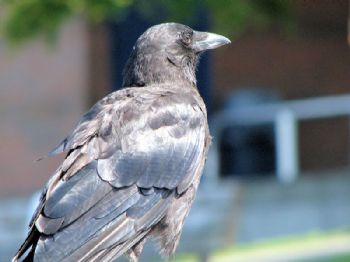 As the week ends, we are joined by Buffalo, who reminds us that if we want to keep the flow of abundance open in our lives, it is of vital importance that we embrace the act of gratitude every day. Here in the United States, we have just celebrated the Thanksgiving holiday, celebrating all the things in our lives that we are thankful for. But we derail all of this positive energy the following day by becoming a veritable swarm of locusts that descend on shopping malls and stores of all kinds the following morning. Buffalo says, "Temper your need to consume and get the best deal by focusing on the needs of others. Instead of spending Black Friday fighting with other shoppers for the last discount iPad or DVD player, spend the day volunteering at a local soup kitchen or animal rescue. Instead of becoming consumed with shopping, spending and buying, find a way to shift your focus to giving, helping and serving. Remember that the holiday season is supposed to be about loving and caring for one another, not about seeing who can buy the most toys."