As of Monday, November 12, I am down 70.4 pounds since starting my journey on August 31, 2011. So in less than 15 months, i have lost over 70 pounds and that is amazing, especially since April, I have been on no to little exercise restrictions. I have not done a normal workout since middle of April. I stayed on track and did amazing since then. I became very accountable for my foods and kept motivated. Sure, I had my bad days and even a bad week in there, but always got back on track and continued my journey to get to where I am today.
I have an awesome online coach- Coach Krystie who was helped me through it all, along with a great support system that I have met through SP through all of this. Most of my support and people who understand, are all online, but online friends are great! They are a great support system and they understand everything that you are going through. I cant tell you how many amazing people I have met because of SP.
Now im the smallest I have been since sometime in high school (probably 8th or 9th grade) Since August, I have lost 70.4 pounds(255 pounds to 184.4), have done from a size 24 jeans to a size 10/12, now wear mostly medium to large shirts, and medium lounge pants. I have amazinf accomplishments for everything that I have been through and Im proud of them.
I have not only lost weight, I have become a stronger, more positive person. I went from a very negative person who hated life and hated myself to being a more positive person who now enjoys life and like who I am. Im still learning how to truly love myself, but Im taking steps every day to get there.
I couldnt have done with this without Sparkpeople and all the amazing resources and people I have met along the way. If it wanst for SP, i wouldnt have made it this far, wouldnt have met the great supportive people I have met, who some of, although I never met, have truly become friends with.
Heres how far I have come in pictures weight loss wise, these pictures are amazing and I show them to anyone who will listen to me and tell everyone about Sparkpeople, and all the amazing people I have met and all the stuff I have gained from this wonderful site!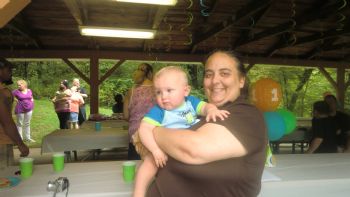 This is me the beginning of August 2011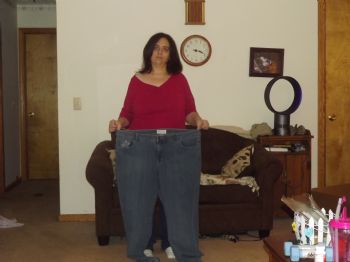 And these are me now! Wow what a huge difference. I am truly proud of myself, which I havent been proud of myself is a long time, so thats huge for me.