Tears
Sunday, November 18, 2012
This week is going to be so hard for me. Tears are flowing into my keyboard.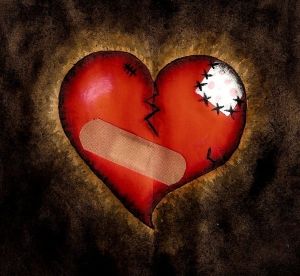 This is the first Thanksgiving without my Mom. This morning I felt like I was forgetting something. Then it dawned on me, I was waiting for my Mom to call and tell me not to forget to take the turkey out of the freezer. You see, I have been hosting the family and extended family Thanksgiving dinner at my house for a very long time, and my Mother was my co-host. She helped me organize and make everything. She taught me all the family recipes.
My family decided they would rather not come to my house this year because it would be too painful. So, I have no turkey to take out of the freezer and my heart is breaking. She would be so mad at us. She is crying in heaven.
It has been decided that I will be going to my in-laws for dinner. This is the very last thing I want to do. I will not be able to fake my sadness. I just want to run all day on Thursday. I want to run as fast as I can away from my sadness.
I miss her. Now and forever. Not just during the holidays but especially during the holidays. She loved Thanksgiving and Christmas and always made them special.
Will a Thanksgiving or Christmas ever be as happy without her??
I always end my blogs with a picture of a butterfly. I found a picture today of a Monarch with a broken wing. I still love this butterfly, even if it is flawed and has a broken wing. She can still fly, just not as gracefully as her sisters.