Yesterday was a no no for a blog entry, i felt way to ill and wanted to just curl up in a ball. The good thing about when i feel like this is that i dont feel like eating anything, the bad thing is when i start to eat again my body is going to store every milligram of fat it can because it has been starved.
Both of the young adults have disappeared for the weekend.. and so it was just Kenzie and i, who decided to delve, whilst i felt like yuck , in to what type of mental illness i had. NOT a good idea... when i am feeling low. It took me years to accept that i suffered from manic depression, i was ashamed of it... and it took my dr, along time to actually explain to me, it is a little like faulty wiring, and the tabs that i take help to mend the breaks in the circuts.
Now Kenzie in his infinate wisdom decided that because i have mood swings.. i must have Schizophrenia, i have not got this.... i dont hear voices , i do not have mutiple personalities...i do however react badly when a person tells me i have something that i KNOW i have NOT been diagnosed with. and i guess in his eyes it was a massive mood swing.
I also have polysystic ovaries left on the only ovary that i was left with when i had my hysterectomy because i had growths in my womb.. these sometimes ( well alot of the time , cause my body to have massive doses of hormones that do not help me either......
The wooly trousers moment( argument/.discussion) ended because i told him to go ask my dr at my next appointment and she would explain the difference to him. AND that HE should accept me and love me for who i was and not tag labels on me.
I realised, that sadly, having a mental health issue , is still hard for people to cope with, having to live with predujuce is hard also... although for the most Kenzie is supportive, sometimes he has blips. I know some people ( like my parents) would rather swep things under the carpet and not acknowledge them , but , even though i dont like labels , i would rather people know that i have this problem and this is the reason for my lows.....my visible disabilities are not worse than my invisible ones......they are both the same.....
The good thing to come from this discussion was that i realise that he ( Kenzie ) must be feeling better..and i didnt binge when this was said/discussed with me. ( but i dont now if that was cos i felt yuck )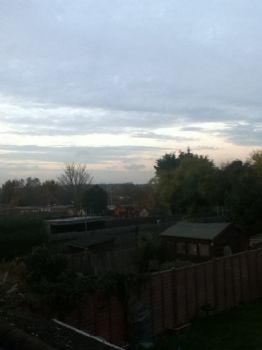 this was my cloud picture......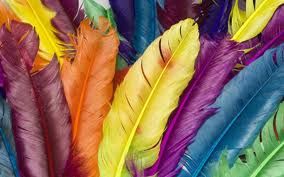 my favourite colour piccy ( i couldnt choose just one colour)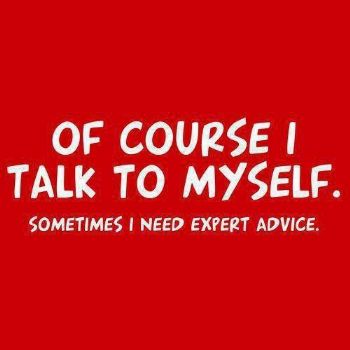 and this was just a tongue in the cheek respinse to himself..
hugs have a good day all