Friday, November 16, 2012
Well as promised here is the second of the photo from the challenge..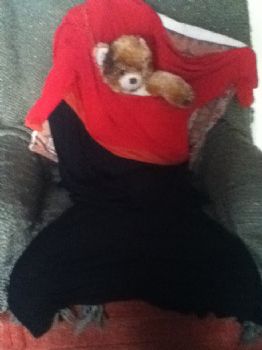 Daughter posted her clothes in the washing machine as she forgot to take it. Today's picture is going to be a little more difficult as i am meant to take a picture of a cloud, but the sky is full of fog that has shown no sign of lifting , and so i may have to draw it instead.
I got up at some ungodly hour having an asthma attack... and then decided to punish my silly body more by walking to the shop to buy some bread and tuna fish that i really fancied. Well an hour and half later i am finally home.. , cold and wheezy and was promptly sent straight to be by Kenzie before i fell over .. ( apparently i turned an awful shade of white.) After a sleep of over an hour i am now up again and trying to catch up with the jobs that i should have done before hand.
Good thing is though i have a beautiful soup bubbling , and some warm black currant to drink., i dont feel that bad apart from the wheezy cough that goes with my asthma. The heating is on and i plan to rest for the few hours we have left and just chill.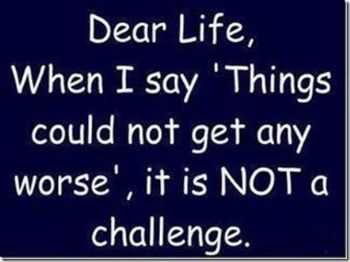 ps the quote made me laugh so i thought you guys might like it.