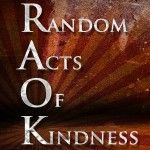 What is RAOK? It's Random Acts of Kindness.
So here are the three suggestions:
*Host your own toy drive

*Invite someone over for Thanksgiving who would otherwise be alone that day.

*Show respect towards your family members (even if they don't show respect towards you)

__

If you want....make some more suggestions in the comment section or give an account of what happened when you did one of these suggestions.
__
Ok, maybe you've heard of RAOK but what is RAOH? Well, it's something I just made up for this blog.

It stands for Random Act of Health.
Basically, it's a way of incorporating a healthy act into one's life at a given moment just for the sake of trying to be more healthy. Even though RAOK's are for your health, too, this is just a bit different.
What I'll do here is give a healthy action suggestion in each RAOK post to do immediately and if you do it just post a thumbs up in the comments section.

These will be for fitness, food, water, attitude, intelligence, etc.
So here goes:
This one is a food RAOH and really isn't an immediate one except for the decision aspect of it.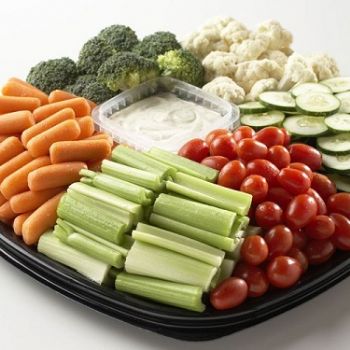 If you are planning to bring something to work for the holiday then prep a fruit or veggie tray instead of baked goods.
You may be surprised at how many people at work dig into a fruit or veg. tray because there are so many other sugary or salty treats. They often want something to balance those other snacks.
So-
Did ya do it?
How do you feel?
___
Previous posts can be found here:
thouohlord.blogspot.com/