Wednesday, November 14, 2012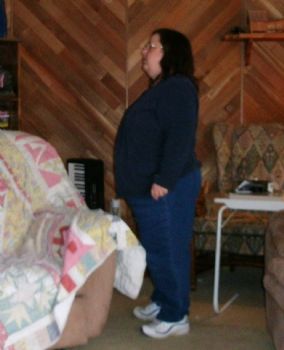 Ok, so I finally decided to actually start the 17 Day Diet today! This is what I look like now. Let's see how different it is at the end of my first 17 days!
I am totally psyched about it! I've done really well so far, and it's almost 7pm. I've only had 2 meals today, though, cause I got up late, which is a matter that needs worked on all by itself. So far, I've only eaten around 450 calories today! Can't say that I burned very many, since I only walked about 10 minutes, but it's a start. I have been feeling so exhausted here lately, though, and just couldn't do any more than that. It's better than nothing. :-)
Till tomorrow!
Shannon