The right decision is to Take Control & it is about time.
Tuesday, November 13, 2012
I will start by sharing that I was sick all of last week. I never it sick. It really makes me appreciate being healthy. I have also been in a work funk for quite some time now. I started coming out of this funk last week. Thank goodness.
Yesterday I was finally feeling better and BAM MORE work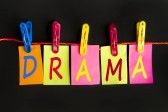 Long story short we have been having issues with our software implementation in the UK that happened in July. Unhappy people, making noise. Support is technically not my responsibility but it kind of is. It is a fine line.
Soooooo, for some reason I have been sitting on my heals trying halfheartedly to address the situation. I am not an integrated part of the team even though I am the Project Manager. It's kind of embarrassing actually. I do not work for the company. I am with Corporate/the parent company. This does not help.
For some reason I let certain people get to me and I question my role and myself. When instead I need to just step up and be self confident.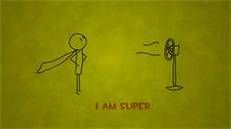 Now my boss (the Corporate CIO) and local IT Director are involved. We have a conference call to discuss the concerns. I mainly sit and listen. Then today I TAKE CONTROL.
I pick up the Phone and call the UK and talk to the head guy. I then talk with the finance Controller. Why do I question my abilities? Not sure where this will all end up but it is positive movement and the issues are deescalated. :) LESS DRAMA!!! :)
I think this is true in most things. i need to STOP questioning if I can lose weight or get in the miles. I need to take action.
Thanks for listening.