Monday, November 12, 2012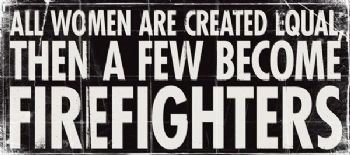 Right now my goal is to just get my application in for the fire department I am trying to get into. Then pass the CPAT. It is going to be A LOT tougher. I won't get 4 tries this time around. I will have 1. That makes it a lot more nerve wracking. I am freaking out but I know that I will have given my best and I will just keep trying. So I won't let it get me down.
Either way that's pretty much what I am doing right now outside of a job. I am also looking for a second job. So stressful.
I think that my TacFit Firefighter will keep me sane and getting a membership will keep me sane as well. Obstacle course racing is going to be my go to thing this next year. I am racing in Vegas, Southern Washington and in Vermont as well. It will be a good time reaching this goal of the Trifecta with Spartan Race.
Cannot wait! As far as the 5000 challenge goes that's tough right now struggling on it determined to try and finish it though.