Day 7/14 challenge
Sunday, November 11, 2012
I'm halfway there! Today is not over , but I am caught up logging my cals. I ran about 3, 3.5 miles this morning with friends and it felt great!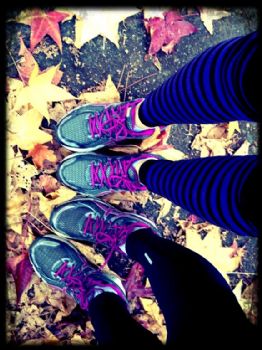 I am so proud of myself for working out 5 days this week, every day on the weekend, which is so hard to do!!!

This was this week's exercise schedule that I successfully completed:
Mon- rest
Tues-run + walk 6.5 miles
Wed-rest
Thurs-run 4 miles fast
Friday- 30 min elliptical + weight training
Sat-yoga booty ballet DVD
Sunday-3 mile run

I am also really proud of logging cals on sparks daily and blogging about each day!