So, I just finished another round of the doctor prescribed meds. I hit for an overall total since the beginning of this weight loss journey of 10 years, 85 pounds lost. That is how much my 14 year old daughter weighs.
It been rough to say the least. The beginning was low carb and moderate exercise and had lost 80 pounds that way then something changed. No matter what I did, I would gain and that went on for almost 6 years. Worked out harder, ate less and this failed me MISERABLY. I was about at the end of my rope then another spark friend shared her experience with me so I tried it. It has been a godsend and saved me from an eating disorder (I was about to stop eating all together) and help me drop 30 pounds.
So here are my before pictures and after.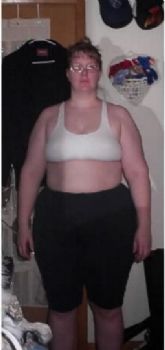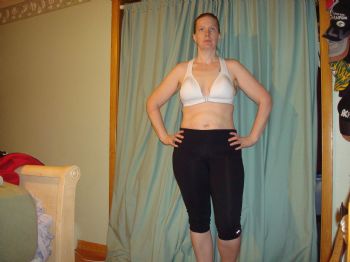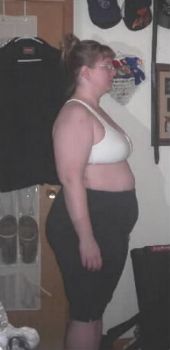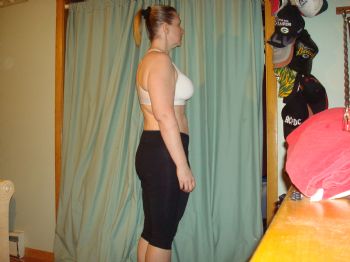 Man, that was some junk in the trunk!!!
Ok now for the rear view. Sorry, no before of this.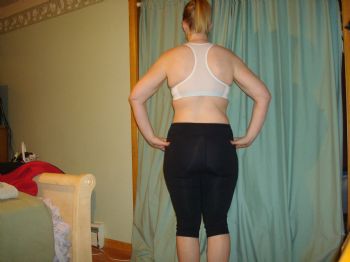 Am I done and happy yet, for the most part I am. I still would like to drop another 10 and see how I feel at that weight. I am totally realistic in that I will never, never, ever be a size 6 or even an 8. See those hips, they are not going to go down too much since my hips bones are that wide (thanks to my last 10+ pounder baby). I found a cheerleading picture of me when I was 14 and even then, I had some thick thighs. I would have made a good farmers wife :)
So now comes the hard part, sculpting more and figuring out a balance. I have been so out of balance for so long in my efforts to drop the last 30-40 that I really messed things up.
The plan is to still take it easy on the cardio and weights for the next three weeks. Then really concentrate more on strength then cardio. I will try to do more slower cardio (tours of the world on the treadmill) and some HIIT cardio. As for eating, I will still eat carb controlled but will try to eat whole high carb 1 day a week, moderate carb 1 day a week then low carb the rest of the week. No sugars, no processed foods, basically the same way I was eating before the doctors help.
My ultimate goal is to be able to wear the size 10 Merano pants that I got from Target about 5 years ago for $3.15 in public. I can get them on now, but sitting would be a challenge and there is some pretty good muffin top.
So here are pics of me in the pants and I am giving myself 6 months to work on being able to wear them in public, just too snug.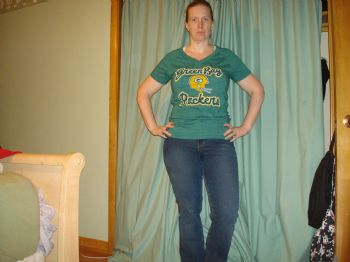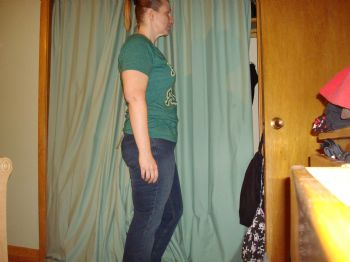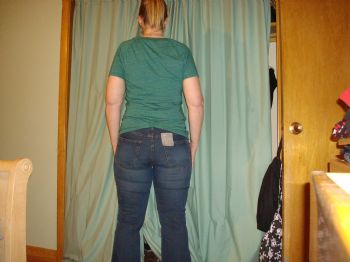 I will take some measurements next weekend and see where the body fat% is. That is really what matters to me beside a pant size. The scale is just a number.
So, time to start the last small leg of this journey.
Thanks to everyone for all their support during my journey. You don't understand how much it has meant to me.