This week I am thrilled to once again be working with the "The Romance Angels Oracle Cards" by Doreen Virtue.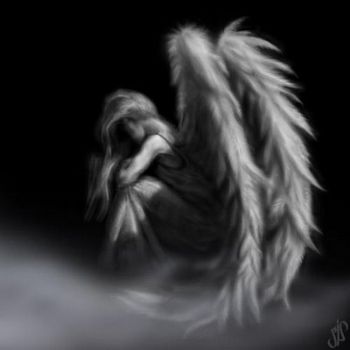 We begin this week with the message, "Free Yourself." This card is a powerful notice sent directly from the angels warning you that you may have given your personal power away to someone or something in your life. This could be a sign that you are being manipulated, controled or smothered by some current situation in your life. This could refer to a romantic partner, a friend or family member, an overbearing boss or career that is out of balance. The first situation that comes to your mind is likely the source of your current discontent. The angels say, "You may have found yourself feeling more irritated, unmotivated or depressed than usual. This is usually a sign that something in your life is out of balance and that you have given away your personal power. To free yourself from this self-created trap, take a close look at your life and find the areas where you feel as though you are not in control, then take steps to right the situation. If you are unsure what areas need correcting or don't know how to right the situation, call on us for hel. We are always here for you!"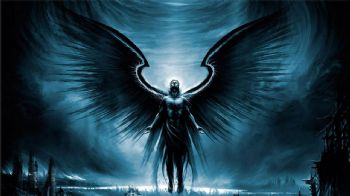 This message of discontent continues as we move into the middle of the week. The "Deception" card is a warning that someone in your life is deceiving you. The angels tell me that this could be a major betrayal, but more likely is that you or someone else in your life have fallen into a pattern of telling "white lies" or of holding back their true feelings in order to keep the peace. The angels say, "Humans very often don't say the things that need to be said because they are afraid of hurting someone's feelings or enciting their anger. This is a form of self-defense that often backfires when those hidden feelings finally bubble over and begin to show themselves whether you want them to or not." The angels warn that when hidden or suppressed feelings begin to assert themselves, they often don't care who they are directed at. This can result in angry outbursts at people who have nothing to do with the original conflict. The angels say, "The only way to right this situation is to have a sincere heart-to-heart conversation with the person who you have been hiding your feelings from. Just be honest and tell the truth. If you unsure what to say, ask us for our help. If it is impossible for you to have this healing conversation, find healthy ways to deal with your feelings such as writing your feelings in a journal or letter, going to a secluded place where you can scream your frustration to the winds, take some private time to hit a pillow to release frustration, or seek out a trusted friend or qualified mental health professional who you can talk about your feelings with.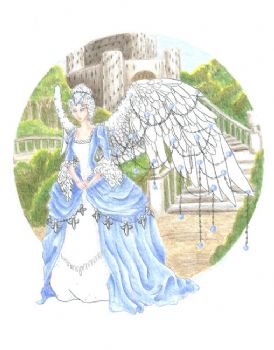 After all of the serious work we've been doing all week, it is a relief to enter the weekend with "Children." This card signifies that children are affecting your personal relationships. This could be friendships, romantic relationships or family relationships. It could mean that you (or someone close to you) have a strong desire to have children or that you (or someone close to you) already have children who are greatly affecting your relationships right now. If this doesn't fit your situation, the angels tell me that this card likely signifes a message from the Inner Child. It could be a sign that now is the time to release and heal childhood hurts. They say, "The best way to release past hurts is to fully embrace joy. Make a conscious decision to release any people, places or events that bring up hurtful childhood memories and move forward with a playful, joy-filled spirit. Allow yourself to indulge in things that brought you joy as a child such as drawing, painting, coloring, laughing, eating favorite childhood foods or embracing traditions from your childhood which you may not have been following or that you have forgotten to enjoy in your busy, stressful adult life."