Saturday, November 10, 2012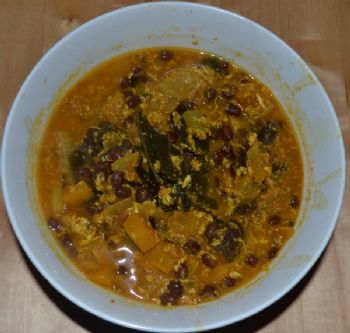 recipes.sparkpeople.com/
recipe-detail.asp?recipe=2
291577
Since my friend feed has decided not so show when I make recipes (despite yes the box is ticked to do this) I thought I would show today's lunch.
Obscenely healthy and good for you.
19g of fibre!
24g of protein!
127% RDA of A
30% RDA of B6
22% RDA Folate
33% RDA Iron!
23% RDA of that sneaky elusive Zinc!
I'm pretty proud of myself for making this up today! Really warming for an utterly miserable day.